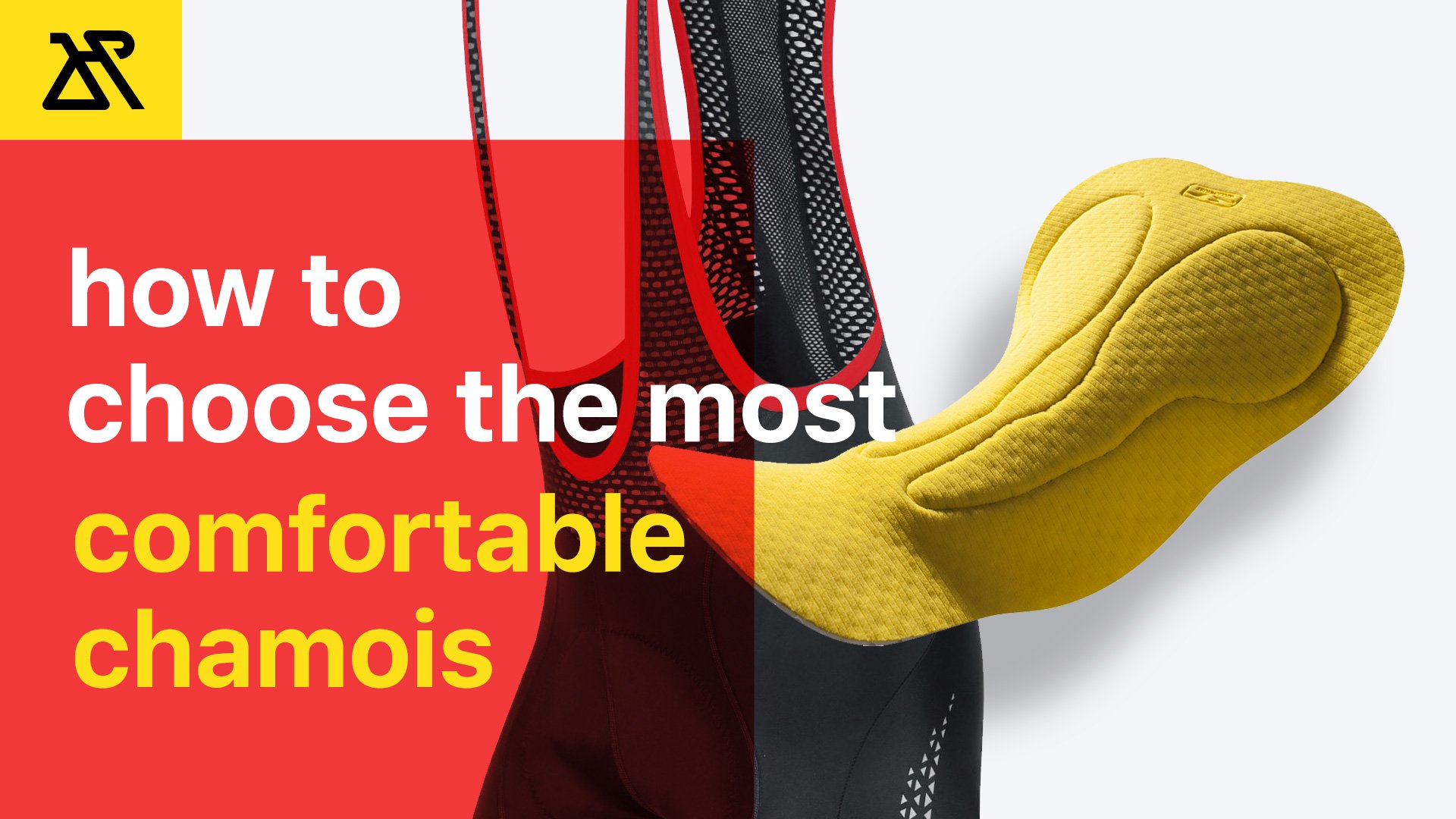 Our bib shorts are the connection between rider and a saddle. Proper shorts padding provides more comfort on rough roads and allows to ride without any pain or rubbing in sensitive areas.
Riding on different chamois, I found my most comfortable padding.
Problems which I had before:
Rubbing in sensitive areas;
Pain after riding on rough roads;
Oxygen flow problems.
Most of my rides were on hoods. My weight is 198 lbs (90kg). Weight is a significant factor because products based on foam and developed for rider 150lbs (68kg) and they can't be so efficient as for a heavier rider.
1) Chamois can cause rubbing, because of its physical size. The high-density foam of cycling padding can't be wider than a saddle. The excess material will rub your legs or other areas.
2) Chamois should be from high-density foam with about 80 kg/m3 and 11 mm thickness on the back. Comfortable padding has 14-15 mm with lighter foam, but close to 80 kg/m3. Usually, information about foam weight and thickness can be found on bib shorts tags.
3) Under the rider's weight, the compressed foam repeats saddle design. Padding thickness makes riding comfortable on bumpy roads, but the on the other hand, a foam can limit blood flow channels, which bring oxygen to your sensitive area. After about 20 minutes of cycling, you may feel the annoying feeling and discomfort of cycling. Chamois design should be anatomically correct as bike saddle. I found that it is necessary to have the middle channel of the back padding part close to zero mm.
If you feel discomfort with before mentioned points, you should test another saddle. If you have a flat seat, I recommend change it into the saddle with cut-out or channel.
Here some examples of chamois:
1. Castelli KISS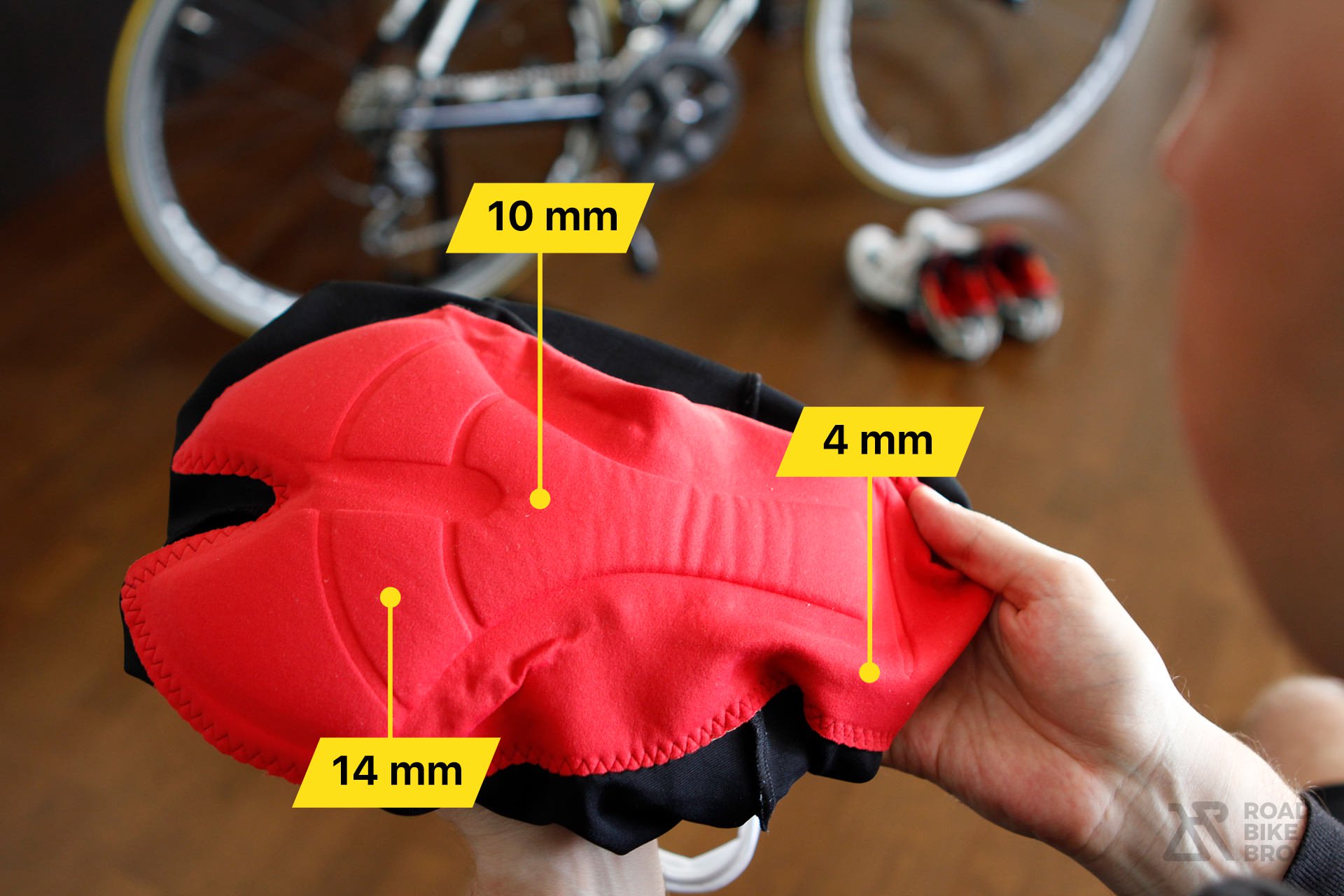 Advantages:
Don't have any rubbing areas;
Proper padding thickness on a back with a good foam density;
Very good on bumpy roads;
Channel in the back of padding helps circulate blood, providing oxygen.
Disadvantages:
2. Elastic Interface Endurance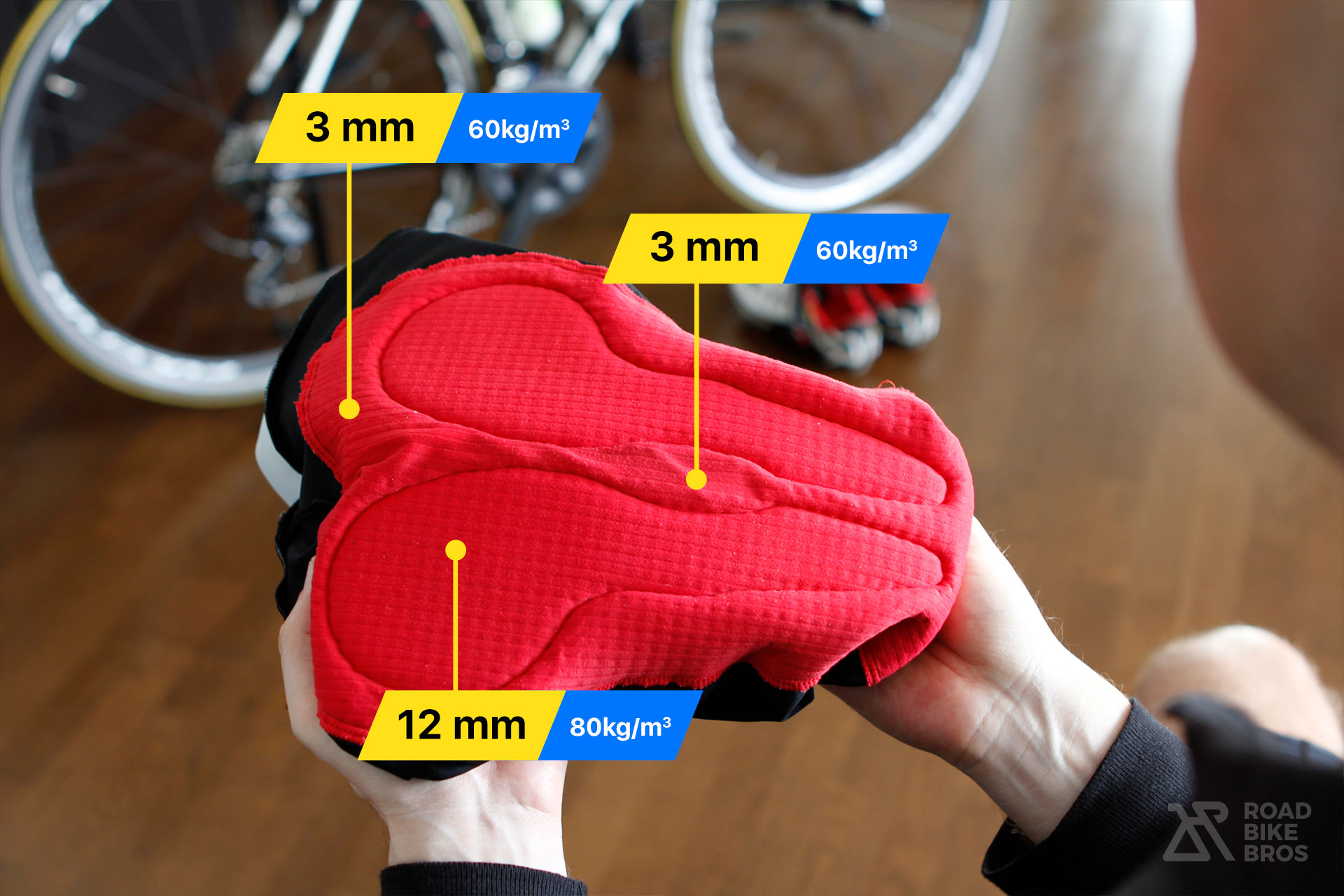 Advantages:
Padding thickness;
Channel in the middle.
Disadvantages:
Nose with high-density foam is wider than a saddle. It can rub.
Left and right halves not fixed. Channel, as a result, hasn't fixed size and can arise discomfort.
3. Castelli Progetto X2 AIR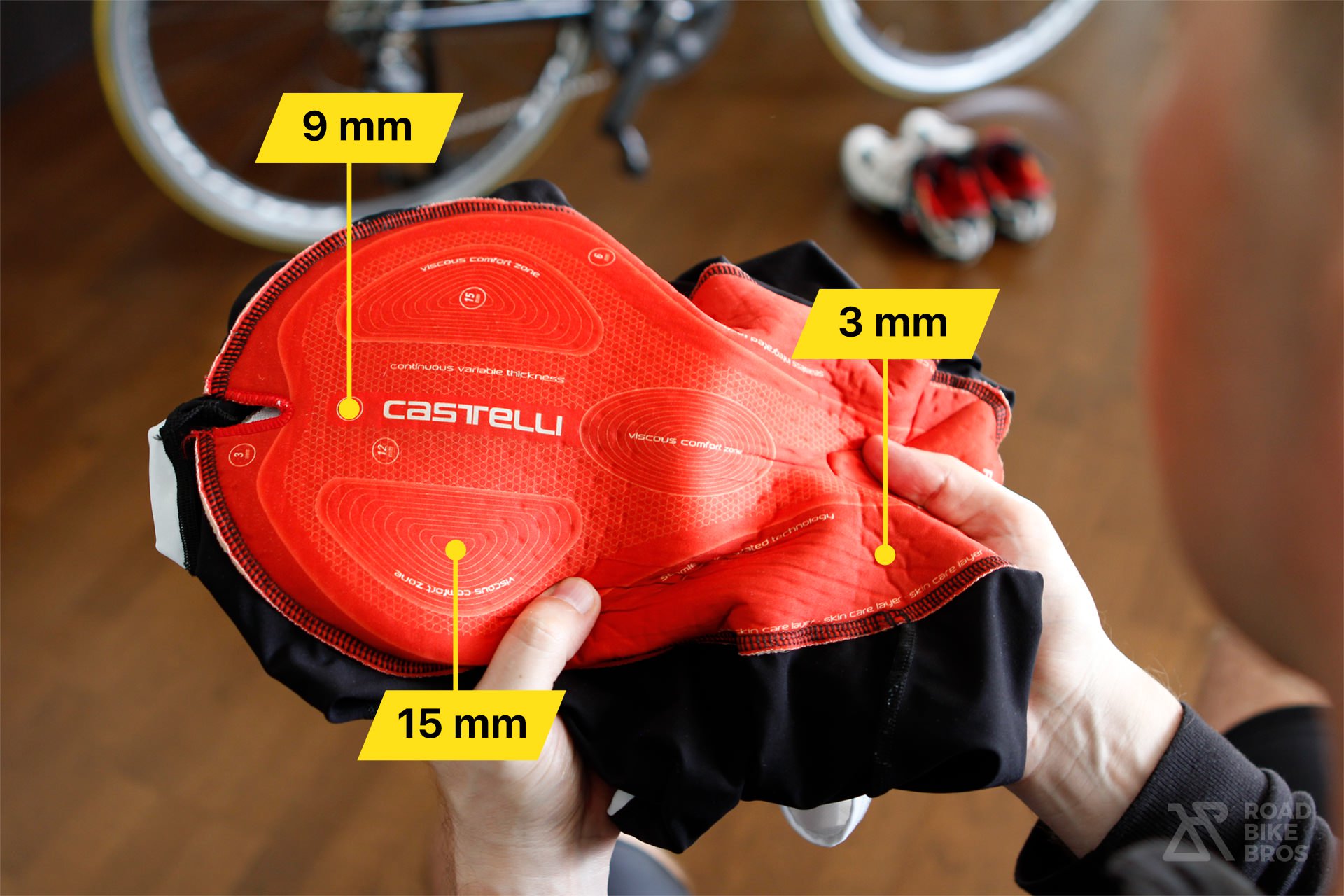 Advantages:
Works great on bumpy roads and has the very comfortable soft feeling.
Disadvantages:
Padding thickness for seat bones 15mm, but the density of the foam should be a little bit harder. It feels about two times thinner than Castelli KISS chamois.
Oxygen flow problems may arise, because of its soft padding.
4. TMF chamois Scott Sport ++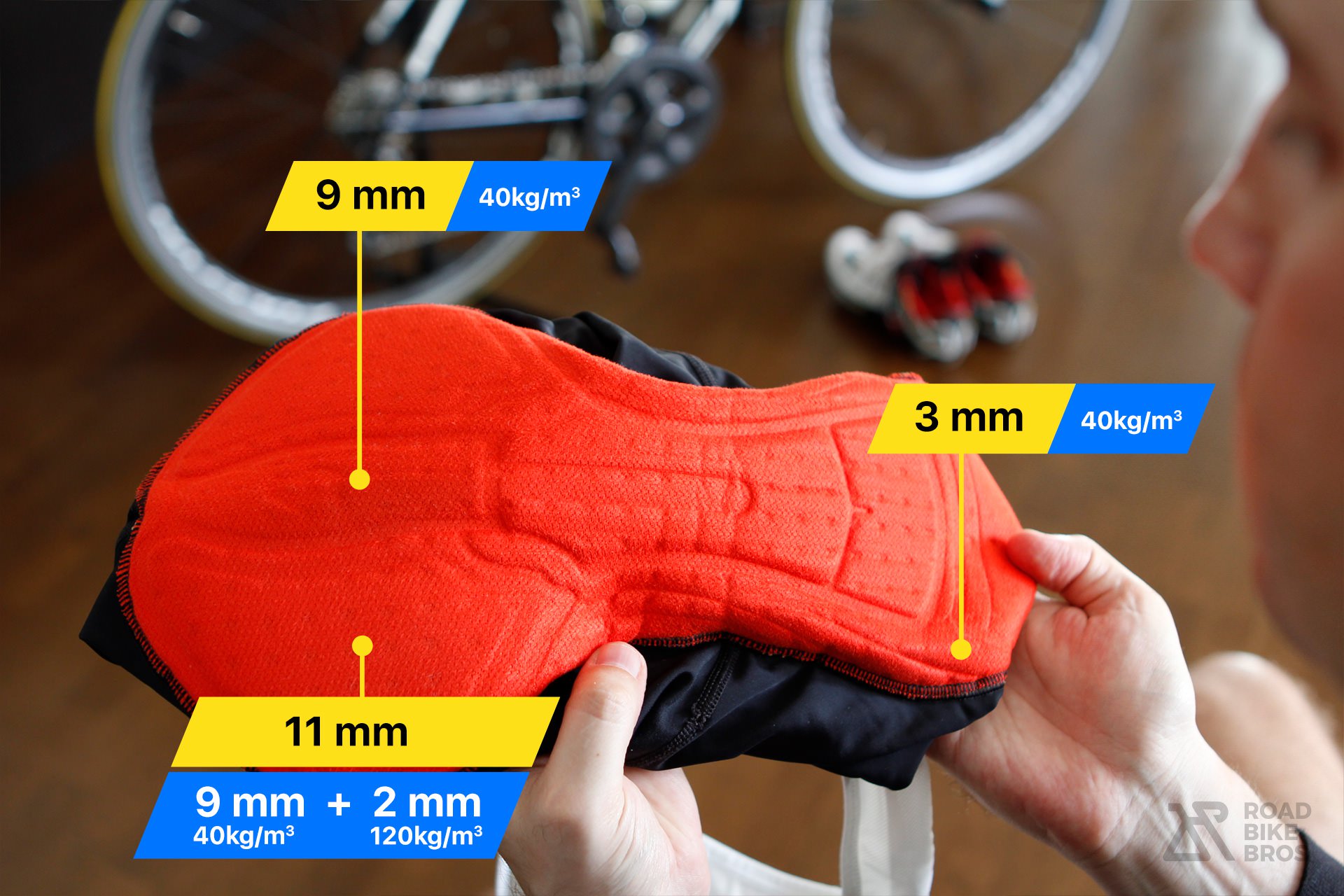 Advantages:
Doesn't have rubbing areas.
Disadvantages:
Padding Thickness. 40 Foam is very soft, that is why total thickness is too small. It doesn't soften road quality, as a result, you may feel back pain after riding. Especially long rides;
Padding thickness is not enough. As the result oxygen flow problems.
I mentioned important points which should be taken into consideration, choosing your favorite bib shorts based on chamois. I will continue my research about the best padding on different saddles and riding positions. The updated information you will see it in my next articles and videos.
P.S. Chamois and saddle manufacturers should test and show on tags recommended rider weight for their products. It has a significant difference in padding for 140lbs (65kg) rider and 200lbs (90kg).