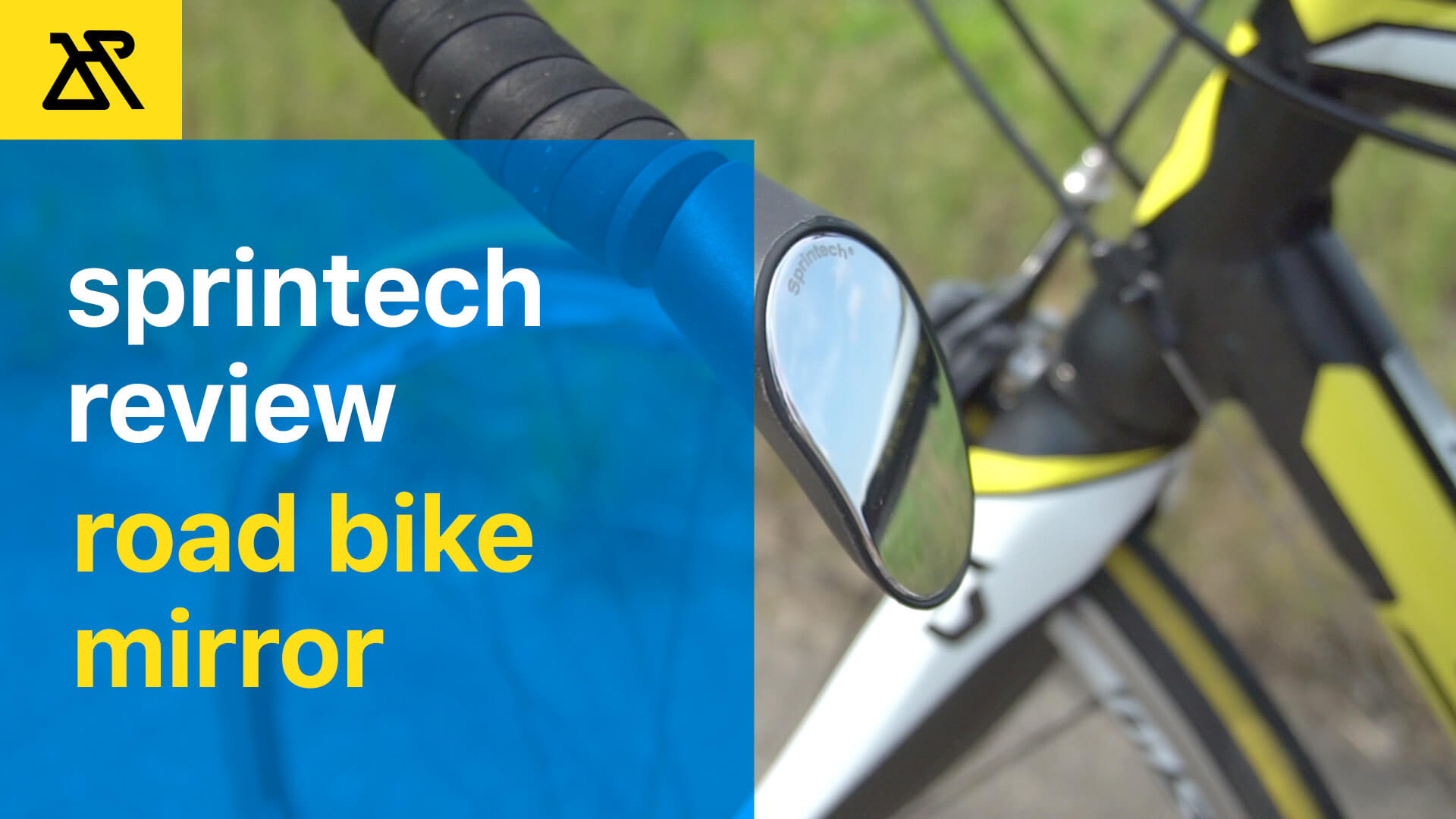 Today I want to talk about the mirrors. I decided to get one when I was started to ride my road bike on streets where I need to control the traffic behind me. Safety one of the crucial things on the road so rear-view mirror is the necessity for me.
Before my purchase, I had to turn my head and look back to make sure there are no cars coming. Mirrors are helpful in moderate and heavy traffic because additionally, you have to control what's in front of you. For example potholes, pedestrians, stones or you just simply riding in the group. Road bike mirrors in this situations make your life easier and your ride more enjoyable.
Most road bike mirrors on the market are bulky and not good looking. After some research, I came across with Sprintech road bike mirrors. I think they are the best looking road bike mirrors on the market. I use them for over 5 years now and use only one mirror from the left side where most traffic is located.
Installation was not so hard but required additional force to fit into my handlebar. I have this mirrors on my 2 road bikes, and they have handlebar tape with different thickness. On my second bike, thinner tape and installation was very easy. So the fitting process mostly depends on how thick your handlebar tape is.
Sprintech mirrors hold their position well once adjusted. I didn't have any problems with hard bumps and didn't notice any movement. Also, they don't transmit vibration from the road.
They don't use glass but plastic instead. I think it's a good option, because of the safety. This plastic material is good quality and looks like a mirror. So you won't get any blurry effect. The only downside of this plastic it's that easy to scratch.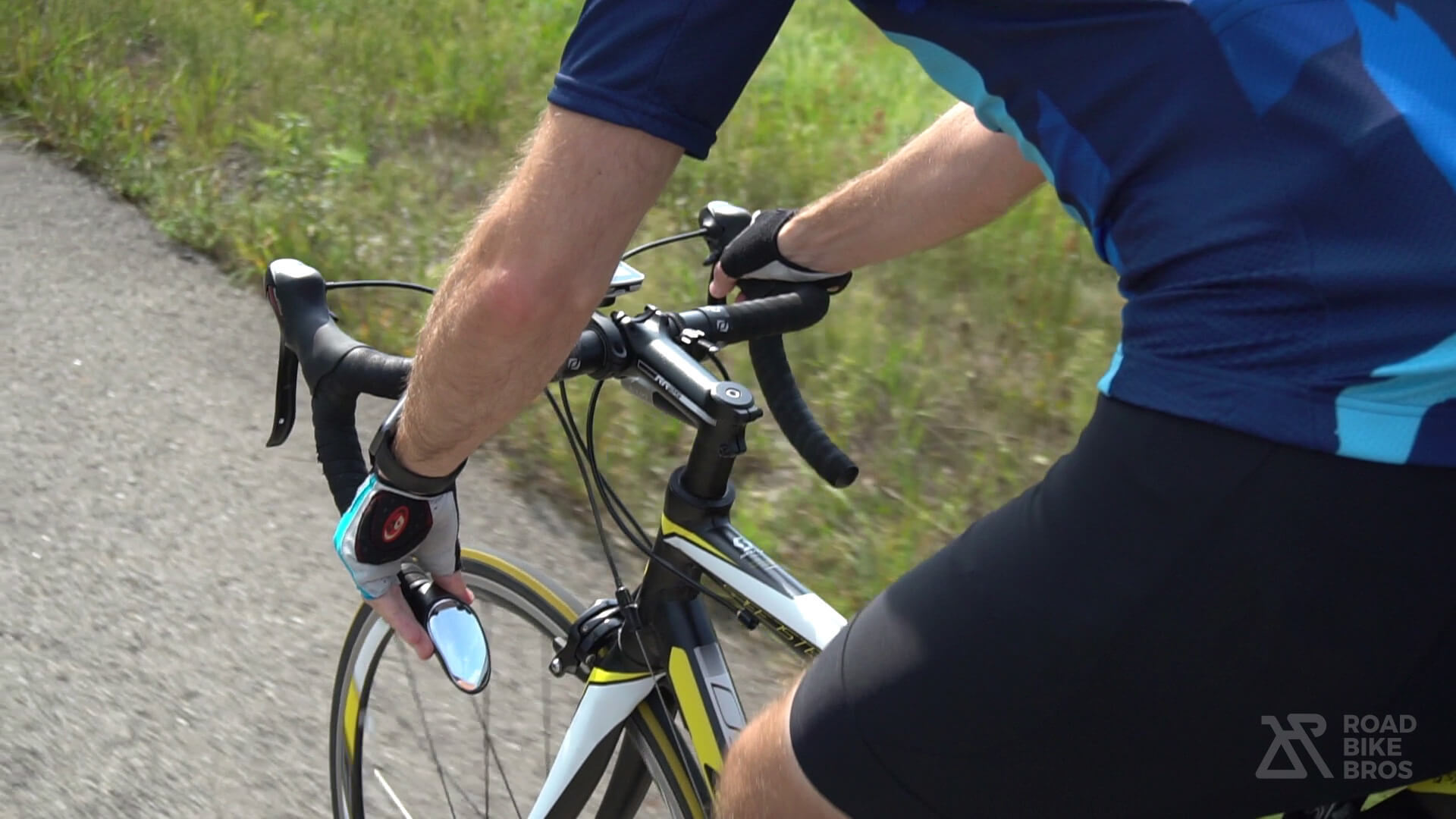 Some people point out that it's hard to see something in such a small area. I didn't have any issues with it. The weight of this mirrors is thirty three grams (33g). So I would consider them as lightweight. Sprintech road bike mirrors provide good colors choice to match your bike color.
Pros
Adjustability
Sturdy Construction
Lightweight
Design & Color Choice
Cons
Easy to Scratch
Installation. Requires some force to fit into handlebar with thicker bar tape.
Remember that cycling mirrors don't entirely replace looking over your shoulder. I strongly recommend to check the traffic behind you and don't completely rely on the mirrors. Also as in cars mirrors objects in mirror are closer than they appear. I like this Sprintech road bike mirrors, and they fulfill my needs and works great as the rear mirror.
Thank you so much for watching. Don't forget to subscribe to RoadBikeBros channel. Please, share this article and leave your comments below. Enjoy cycling, and I will see you next time!