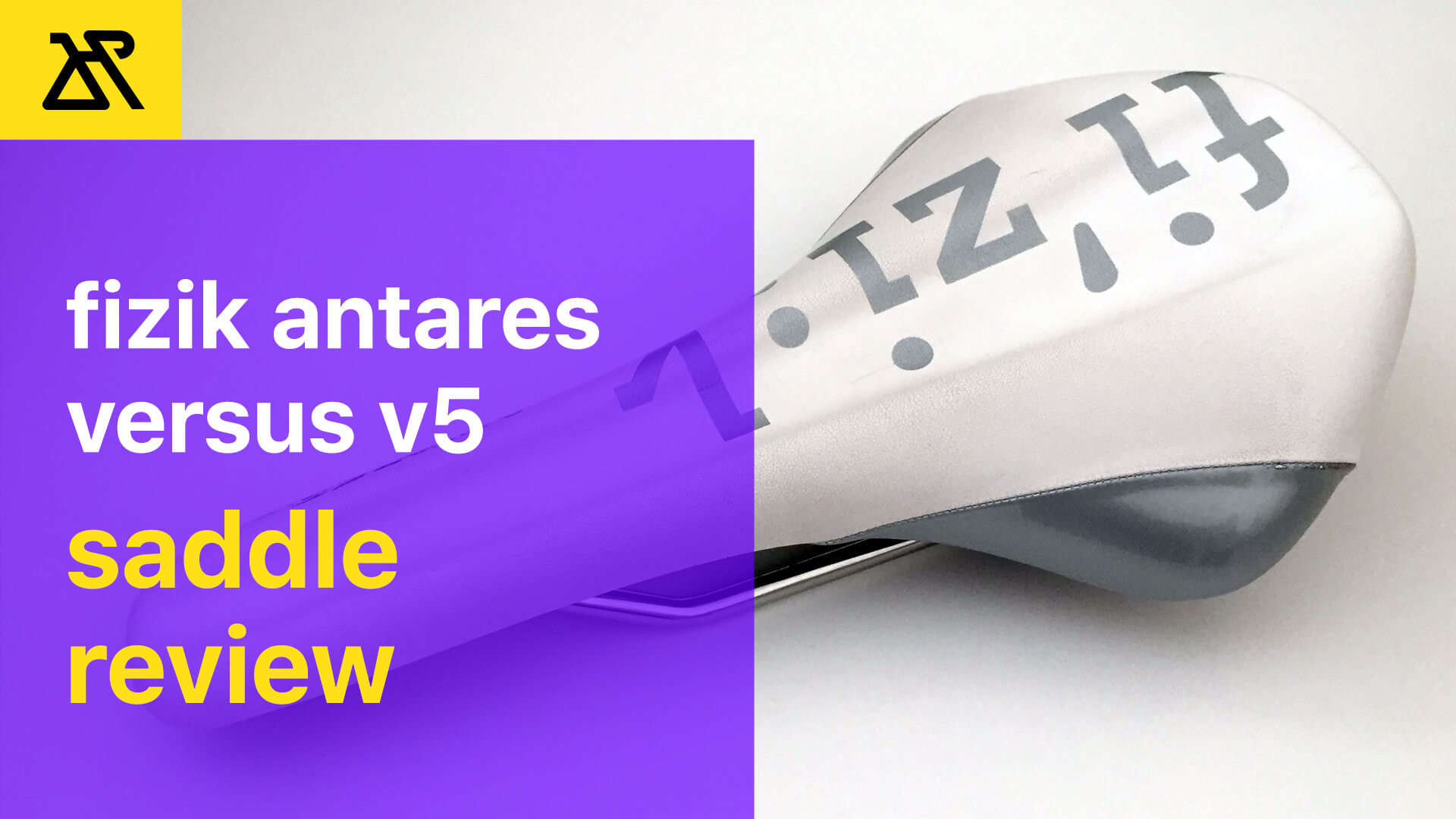 The first upgrade for my bike was the saddle. I felt discomfort riding on the stock saddle provided with my bike and I decided to check other seats. Fizik Antares Versus v5 became my first alternative, which I used for three seasons. So I started to search the comfortable saddle. It should be comfortable for my weight of 195 lbs (90 kg) and condition, that 90% of cycling time performed on hoods.
Companies provide different saddles, but I'm choosing the next points for comparison:
Presence of cut-out or relief. This feature required for more than 74% of riders. It helps to avoid pressure and numbness.
Shape design. It is the number 1 way to comfortable riding.
Comfortable padding. The saddle should have adequate padding for long rides on rough roads.
Saddle weight. It should be as light as possible, but comfort first.
Packaging design. Aesthetics of the packaging and clear instructions will be taken into consideration.
My flexibility is average. According to Fizik concept, I'm chameleon. That describes my choice of Antares saddle.
Cut-out / Relief
The saddle has channel throw all saddle length. The depth of relief is 7mm. The channel is too wide in the back of the saddle. Internal relief borders have hard corners, which can provide the feeling of discomfort and pain. Comfortable padding can help with borders pressure.

Shape
The main part of the saddle it's the shell. It made from Carbon reinforced nylon with WingFlex technology. The saddle feels stiff and less flexible compared to Selle Italia Flite Flow saddle. I didn't determine that WingFlex was working on this saddle. The saddle has semi-round shape with dimensions 274×142 mm that should be ideal or my sit bones width 120 mm. But I spent some time to find the best position and weight distribution.
The saddle covered with durable Microtex material. Shell has Integrated Clip System for Fizik accessories.
Padding
Touching padding by hand, it looks that padding should be enough. But in the real life, the low-density foam provides minimal comfort to Antares. Rider's weight doesn't matter; the saddle will be stiff for everyone. I felt pressure on the saddle nose, numbness of the lower back and hand numbness at long rides. My brother Alex felt numbness under sit bones.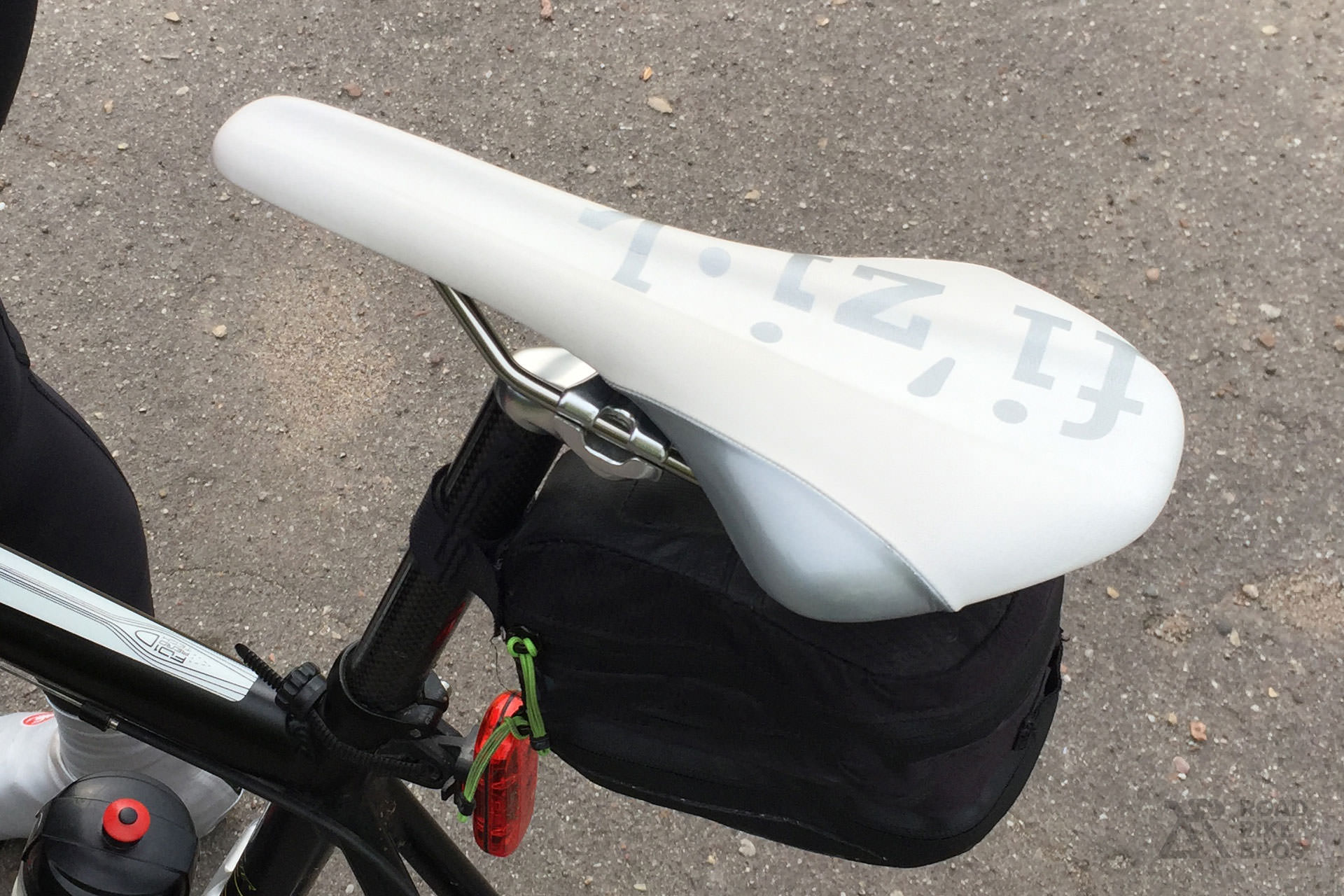 Saddle Weight
Saddle built from lightweight materials. It has minimal padding and K:IUM rails, which save 8% of weight compared to titanium. Total saddle weight is 209 grams. It's the good saddle weight for people who want to make road bike lighter and save weight.
Packaging design
Most of the products should be packed nicely. Saddle packed in the black box. It is not extraordinary, by its pleasant to take out Antares from the package. Worth to mention that package is not durable and came with a little damage because of free space inside the box.
Summary:
First of all, you should know your body. If you have tested flexibility only, it is not enough for Fizik's Spine Concept. It is necessary to know pelvis rotation, what is more important than flexibility, especially if you riding on the hoods. Antares Versus build for low pelvis rotation. Relief works, but the feeling of pressure in the middle of the saddle, nose part and under sit bones, can't call Antares as the most comfortable saddle. Some hard shapes of the relief can bring discomfort to riding. The saddle needs more padding material.
The integrated Clip system is a good idea, but I it has the limited selection of products (lights and bags). The saddle has an acceptable weight. The cover material is durable. I never had problems with it. Antares Versus created for performance races, but not the best choice for regular, traveling and endurance riders.
Thank you so much. Don't forget to like this page and click the share button or read How To Choose the Most Comfortable Bib Shorts Based on Chamois.
SaveSave
SaveSave
SaveSave
SaveSave