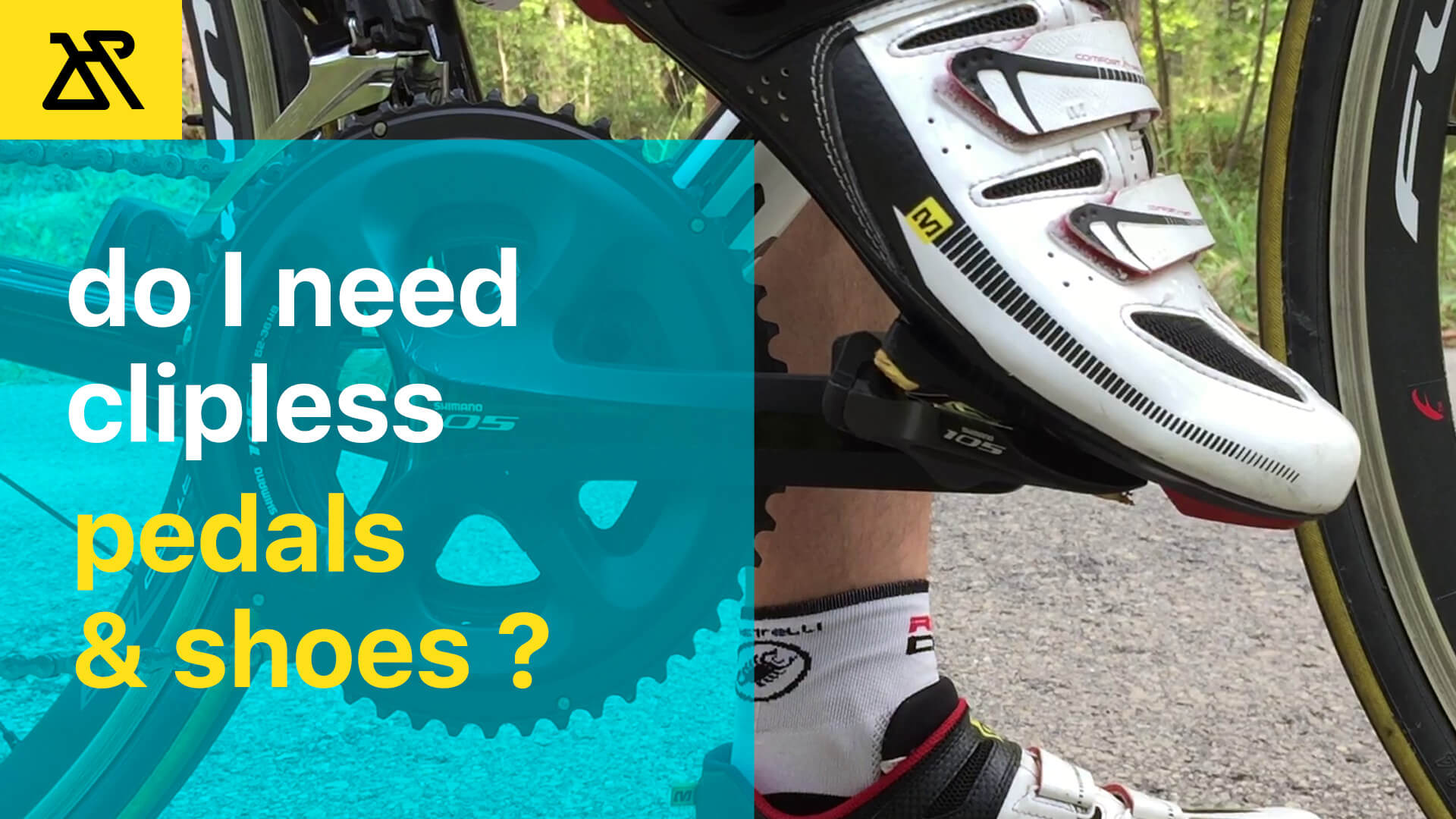 Why road bike cyclist use clipless pedals in combination with fancy shoes? Can I ride my bike without them or should I buy them too? Will they make me faster? Should I buy expensive shoes? I receive lots of questions from you guys related to this topic, and in this article, together with you, we will try to find answers to this most common questions.
There are different clipless systems on the market. I won't go into details in this article, but I will cover key features that will help you to decide is it worth it to use clipless pedals and shoes.
So let's start. If you want to take your road cycling to the next level and you are serious about road bike cycling. Yes, you should consider buying clipless pedals and shoes.
Right Time to Switch
As initial recommendation before switching from standard to clipless pedals, I would suggest riding the bike for 2 months (or about 1000 miles). You require time to your bike, position balance on standard pedals. When you have a good understanding about road bike handling, and pedaling technique, then your switching process will be more natural and more comfortable. One tip I can give is: Never go clipless if someone is pushing you into it. You will feel when it is a right time for you. Take some time to save and switch when you think the time is right.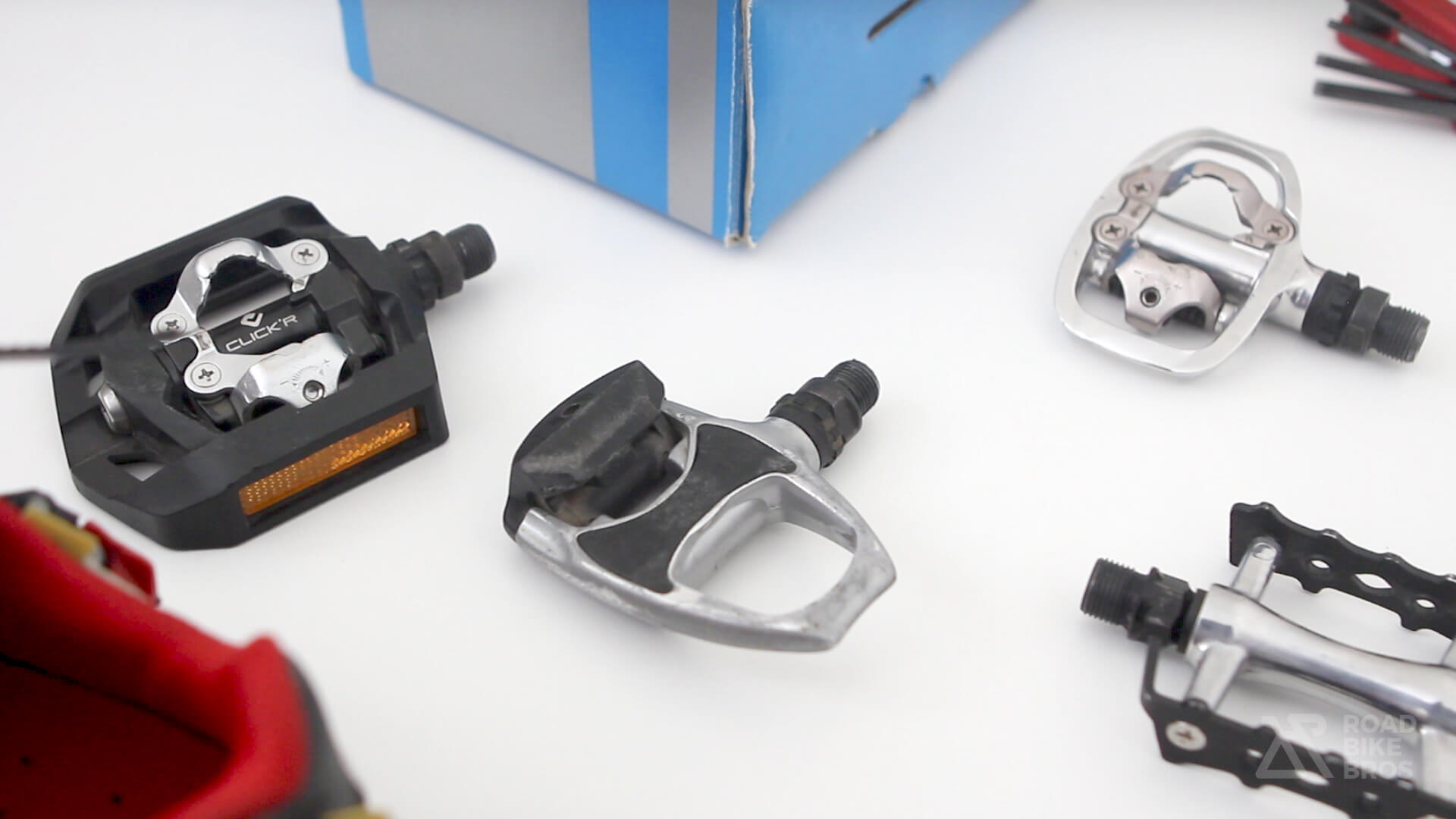 How Much to Spend
This one of most popular questions. The simple answer is. They don't need to be expensive, but you should look for quality. You can't go wrong with brands like Shimano, Look, or Speedplay. To start your budget should be at least around $120. You will be able to get decent clipless pedals and shoes combo. You can take a look at one of the best selling Shimano PD-R540 pedals. If your road bike has Shimano 105, Ultegra, Dura-Ace or SRAM groupset, you can take a look at more expensive models which are a bit lighter and has other features. When you are choosing shoes, you can take a look at Shimano, Mavic, DMT, Northwave, Fizik, etc. Also, when you do decide to buy new shoes do it in your local bike shop because you have to try before you buy and find the right sizing for you to eliminate discomfort in the future.
What's Good About Them
Keep in mind that you will need to get used to your new equipment. Practice a lot. Let's go through some advantages your new shoes, and clipless pedals can give.
Increased Efficiency
The clipless system will provide more efficient riding and a smoother pedal stroke.
Power Transfer
Clipless pedals can give you the ability to use all 360-degree pedal strokes to push you forward. With proper pedal technique and experience, you can use different muscle groups to move you faster.
Control & Confidence
You will have more control over your bike. You will be able to do little tricks (like jumps) when you have rocks and potholes on the road. Clipless pedals will help you to avoid serious injuries when you hit a serious bump. Your legs will stay clipped and will save you from falling. Also using standard shoes, your heel may easily get into the chain when pedaling. With clipless pedals, you will avoid this.
Professional Look
In addition to all advantages mentioned above, you will look more professional. When you are using proper shoes and clipless pedals It has, the more unified look with your bike.
Downsides
Risk of Falling
While practicing you may fall at least once. Try to find a safe place when you exercise to clip in and out.
Not good for City Riding
Clipless pedals may not be suitable for riding in the city with a lot of traffic and pedestrians. You still can ride it, but you need a lot of experience with clipless pedals.
Pain & Discomfort
Incorrect cleats position may cause discomfort and knee pain. You should try to make the professional bike fit or change it by yourself if you feel discomfort.
Not Suitable for Walking
Keep in mind that clipless shoes suitable only for short walks. Also, you will require changing cleats after some time. It must be done for safety reasons too.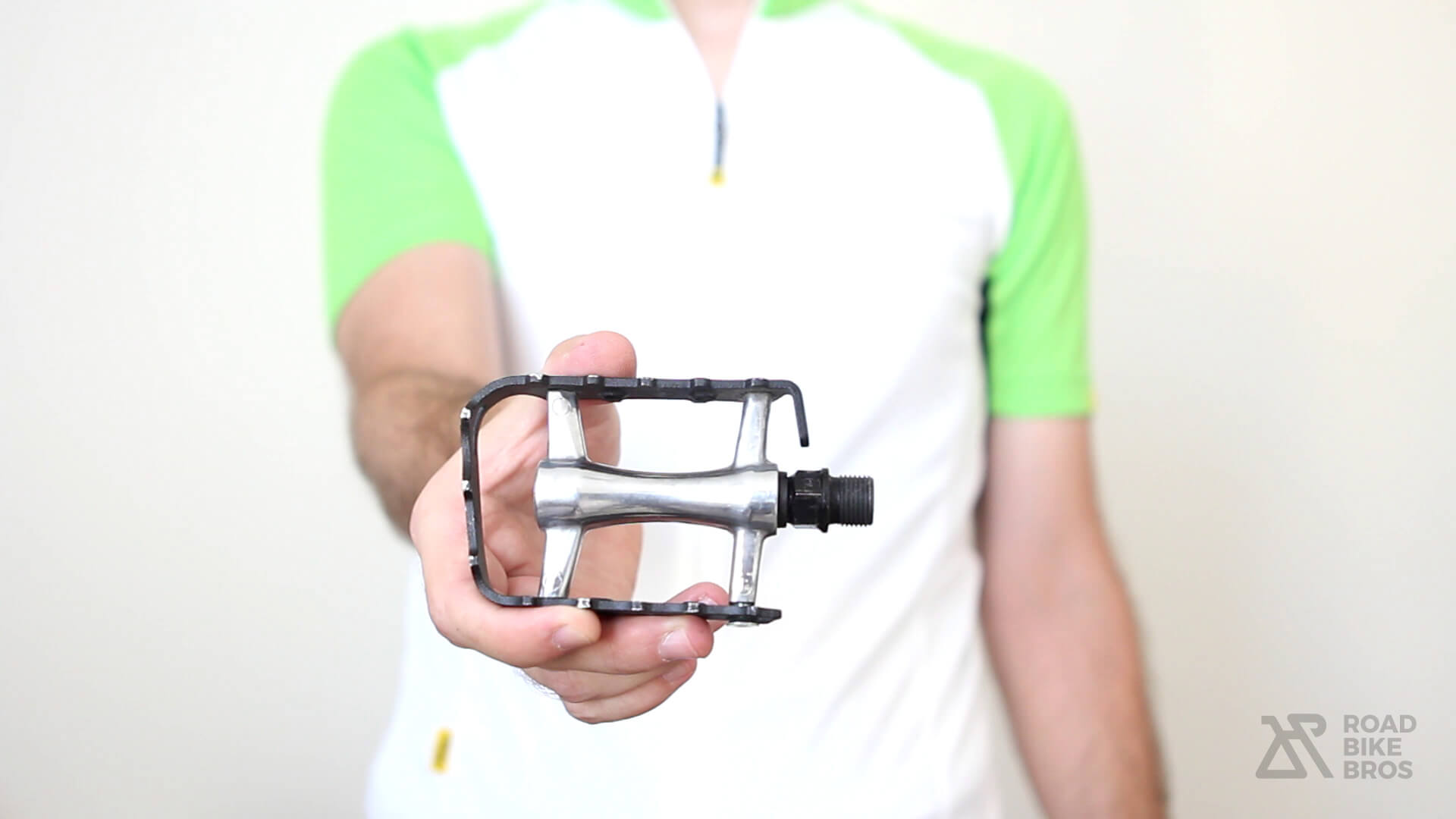 Summary
If you just bought your new road bike don't go clipless right away because you need to be confident and feel comfortable on the bike. But when you are ready to switch it will be the huge step further for your road bike riding.
Thank you so much. Enjoy cycling, and I will see you next time!