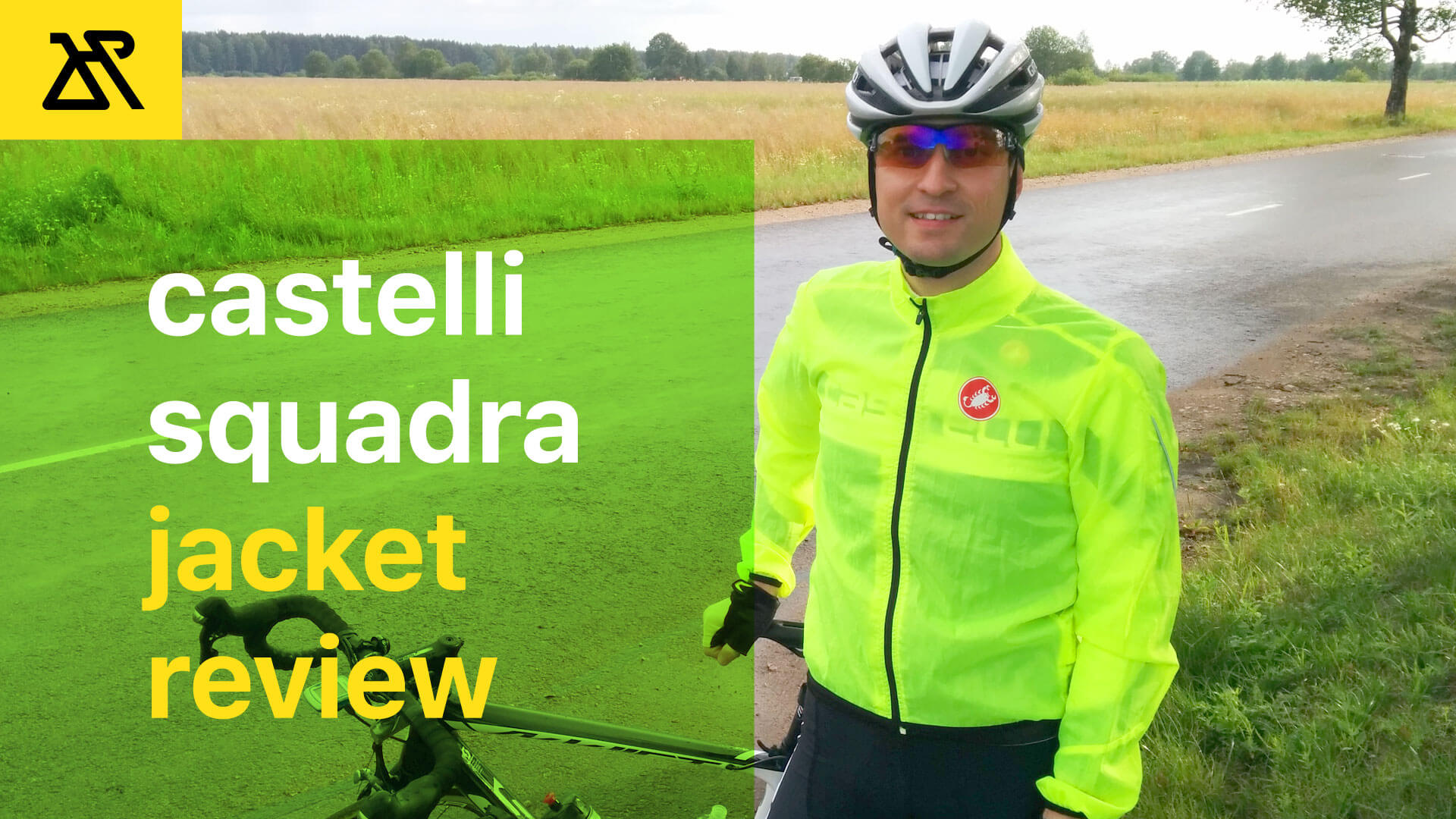 A jacket is an essential piece of your kit. Weather is unpredictable, and for cyclists, it's good to have protection from wet and windy weather conditions. Especially if you are miles away from your home.
Today we will take a look at one of the best-selling jackets on the market Castelli Squadra. Developed by the Italian manufacturer brand. Castelli jacket comes in 3 colors. Coated 100% polyester ripstop fabric is windproof and water-resistant.
There are mixed opinions about this jacket. Are they true? Let's try to find out. In this article, I will share with you my own experience about this jacket.
Castelli Squadra Jacket Review
I was looking for the jacket that will protect from wind and rain. Which is relatively compact and light. When I have received my jacket, the unboxing process was pleasant. It doesn't provide the premium feel, but still great looking and well-made product. Stitching in some places was inaccurate. Zip works just fine after two years of use.
It's a lightweight, packable jacket. Easy to fit in your jersey pocket in case of unpredictable light rain. The Squadra jacket will keep the wind out and provide a bit of protection from light rain.
Protection
Let's talk about protection Squadra jacket can provide.
Windproofness
This is the primary purpose this jacket designed for. If it's chilly and windy outside, this jacket will keep you warm.
Waterproofness
This jacket isn't waterproof. As stated in the product description it's water resistant. But this explanation requires additional clarification. Squadra jacket will save you from the very light rain. If a heavy rain catches you, you will be wet in seconds.
Insulation
This jacket doesn't have any insulation. If you want to be warm in cold weather you should add additional layers. I have worn it with the long sleeved jersey and thermal base layer.
Breathability
One of the weakest points of this particular jacket and this type of clothing in general. This product includes rear vent openings. But it's not enough to keep moisture away. If you like riding in tempo. You will get wet from your sweat.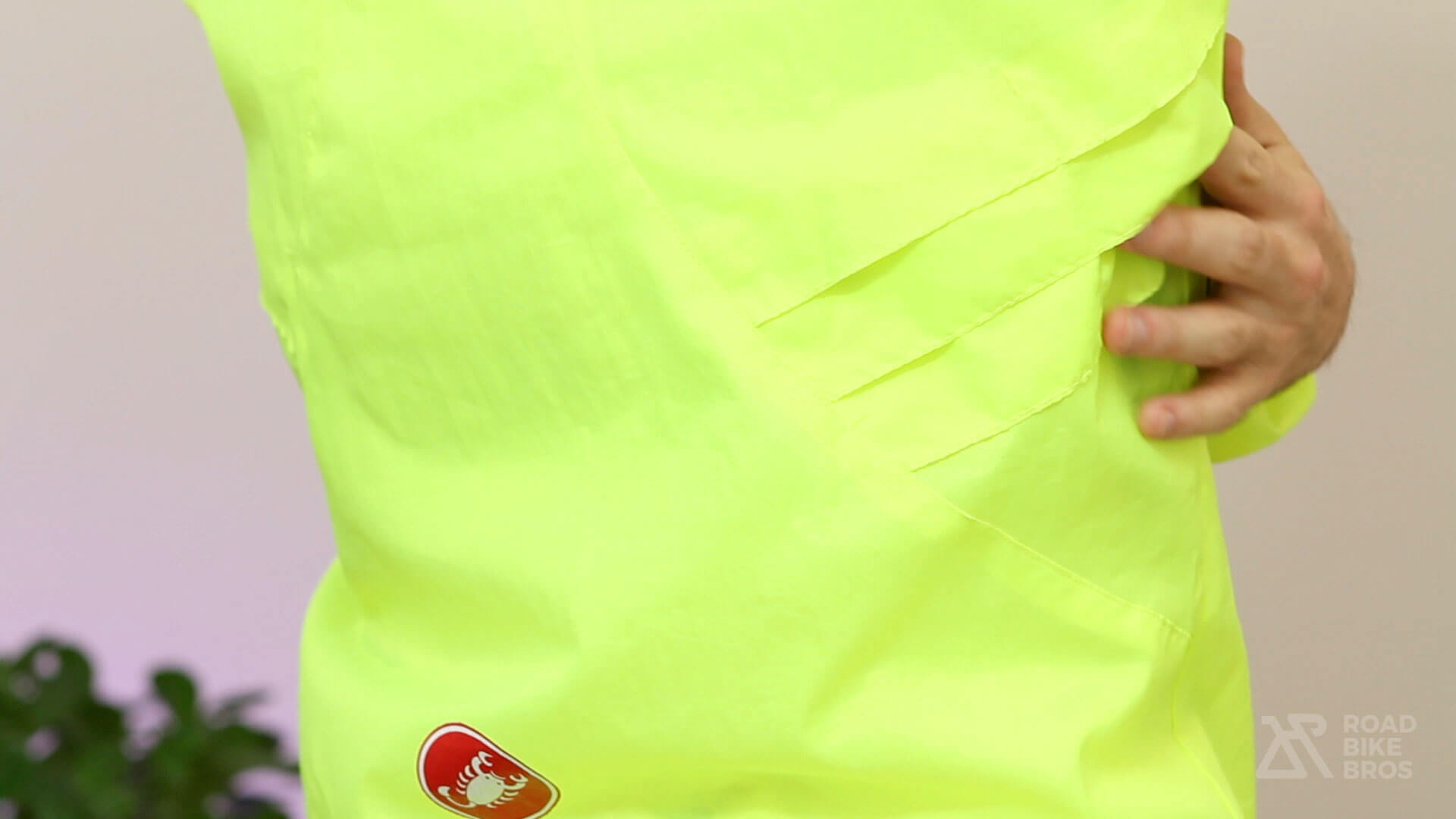 Size and Fit
Height: 5ft 9in / 176cm
Weight: 154 lbs / 70kg
Chest: 38in / 96cm
Waist: 33in / 84cm
I consider myself as the regular person. I went with my usual size. A lot of people going a size up, I am usually a medium, so ordered a medium and it was a perfect race fit. This is how it looks on me.
It's very comfortable, and I don't have any limitations while riding a bike. Ability to have multiple layers of clothing under the jacket is a good plus.
Pros and Cons
Here is the summary of all features this Squadra Jacket has:
Pros:
Light (130g)
Packable. Fits in jersey pocket.
Windproofness
Price
Visibility (Fluorescent Yellow)
Cons: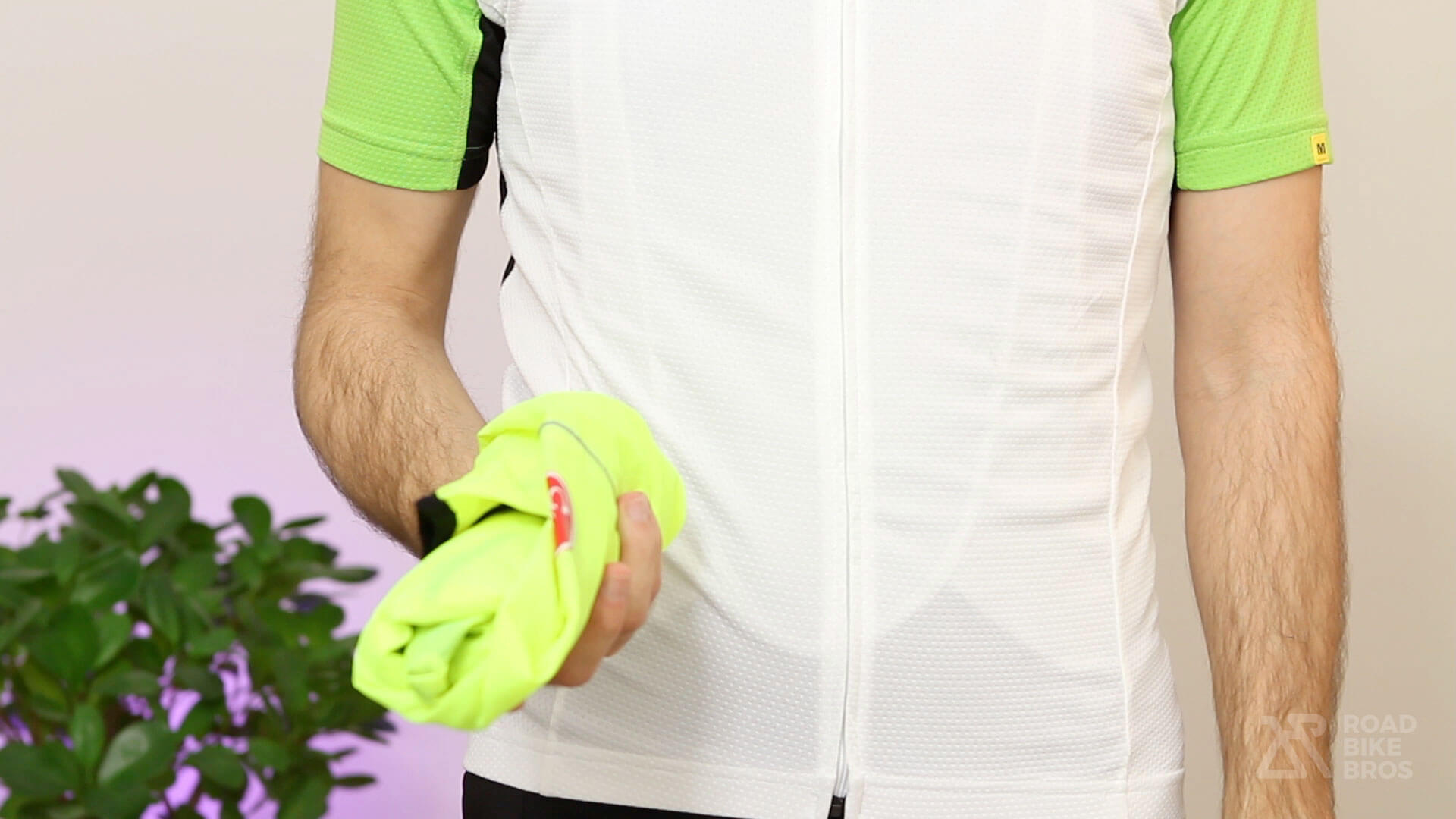 Summary
If you are looking for the breathable and waterproof jacket, which will keep you dry during a shower. It won't be for you, and you should look for another product.
This is a fantastic windproof jacket. For me, Squadra jacket might be your jacket which is suitable for wearing when the temperature is dropping and very good at stopping the cold wind. Also, it's lightweight, compact, and relatively inexpensive. I would recommend this jacket to use in dry and cool weather conditions. It's a good product as a backup jacket in your rear pocket.
Please leave your comments below and don't forget to like & share this article.
Thank you so much for your support. Enjoy cycling and I will catch you guys later.