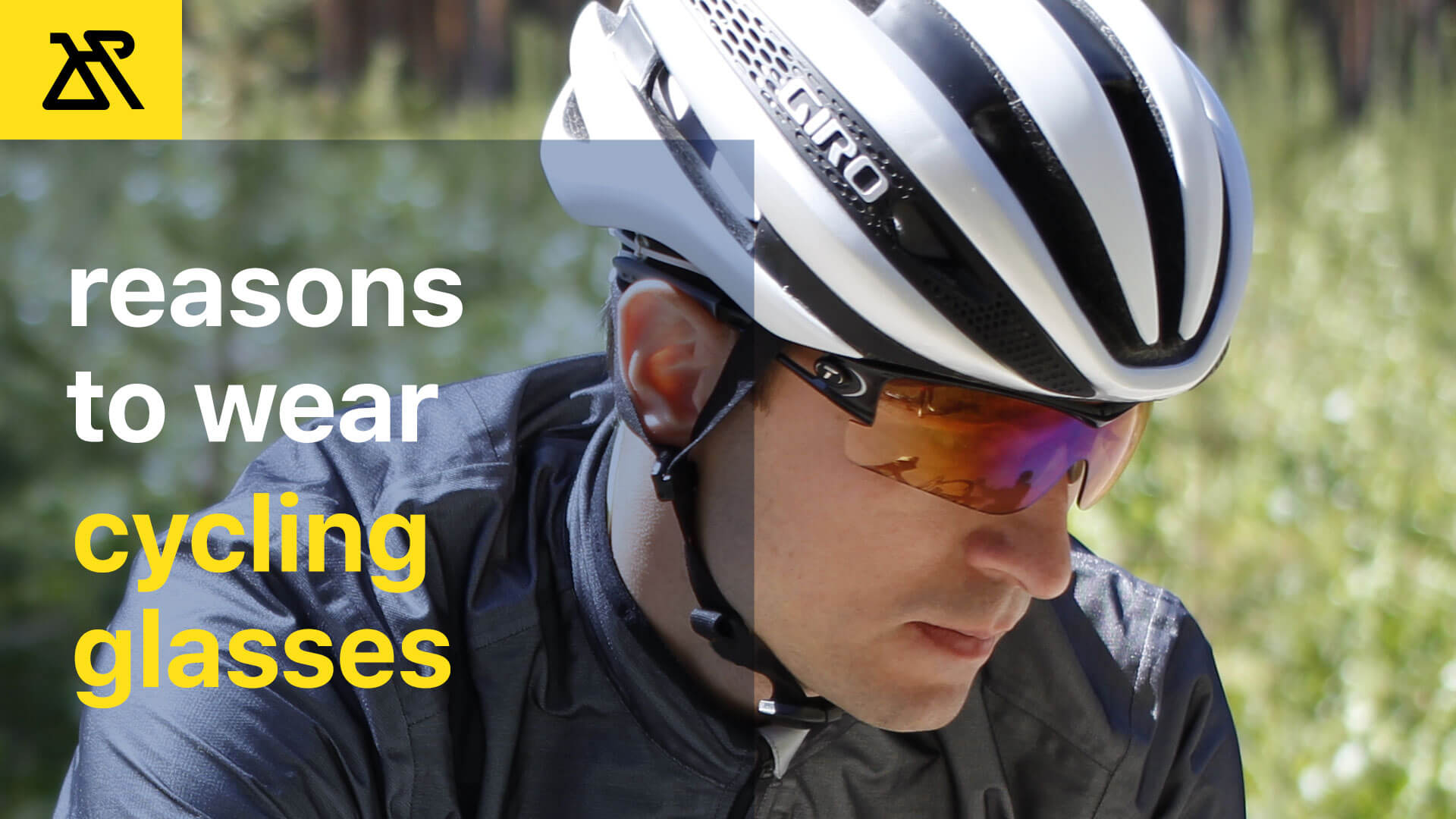 Many cyclists use cycling sunglasses and part of them not. Why is that? You are asking this questions yourself too. Do I need to wear sunglasses?
It depends on what kind of cyclist you are and where you are riding. If you are the occasional rider who rides once a week/month at a slower speed (10mph / 16kph) on the flat terrain, probably, you can ride without them. For others road bike cyclists I would strongly recommend getting cycling glasses. Sunglasses are the essential part of your cycling kit like jersey, bib shorts, gloves or shoes. You should wear them even when the sun is not shining.
When use glasses, besides great cycling outfit look, you know that your eyes will be protected. Yes, your eyes also require protection while you are on the bike.
Cycling sunglasses will protect from the next things when you are riding:
Bugs and Road Dirt. When you are moving fast or riding in the traffic, you should take into consideration flying insects and bugs. You can't predict when you will hit by a flying bug, but remember to go straight and stay in the same lane and pull over when it's safe. The speed of the bugs can be high, and some of them can be relatively big. Road dirt with small stones also can get into your eyes. So your eyes have to be well protected. And this is the main reason why I'm using cycling glasses myself.
The Sun. Cycling eyewear, keep you safe on the road or cycling path on the bright sunny days because they reduce the glare of the sun and will provide better visibility. Also you probably heard that your eyes should be protected from UV (ultra-violet) sun rays. Most cycling glasses lenses come with UV protection. But before buying always ask the seller if you can't find this information.
The Weather.

Wind. When you are moving fast, or riding descends, a strong wind blows in the face. This may cause watery eyes as response into the wind. Cycling glasses can be the solution here. Glasses will help keep out the wind and will keep the visibility, and you will be safe on the road.
Rain. In the rain cyclists usually, use clear lenses. When you accidentally get caught in the rain, or you simply like riding in this weather conditions. Glasses will protect from drops, which are coming from the cyclist or cars in front of you. Usually, this rainwater mixed with small sand particles and other debris.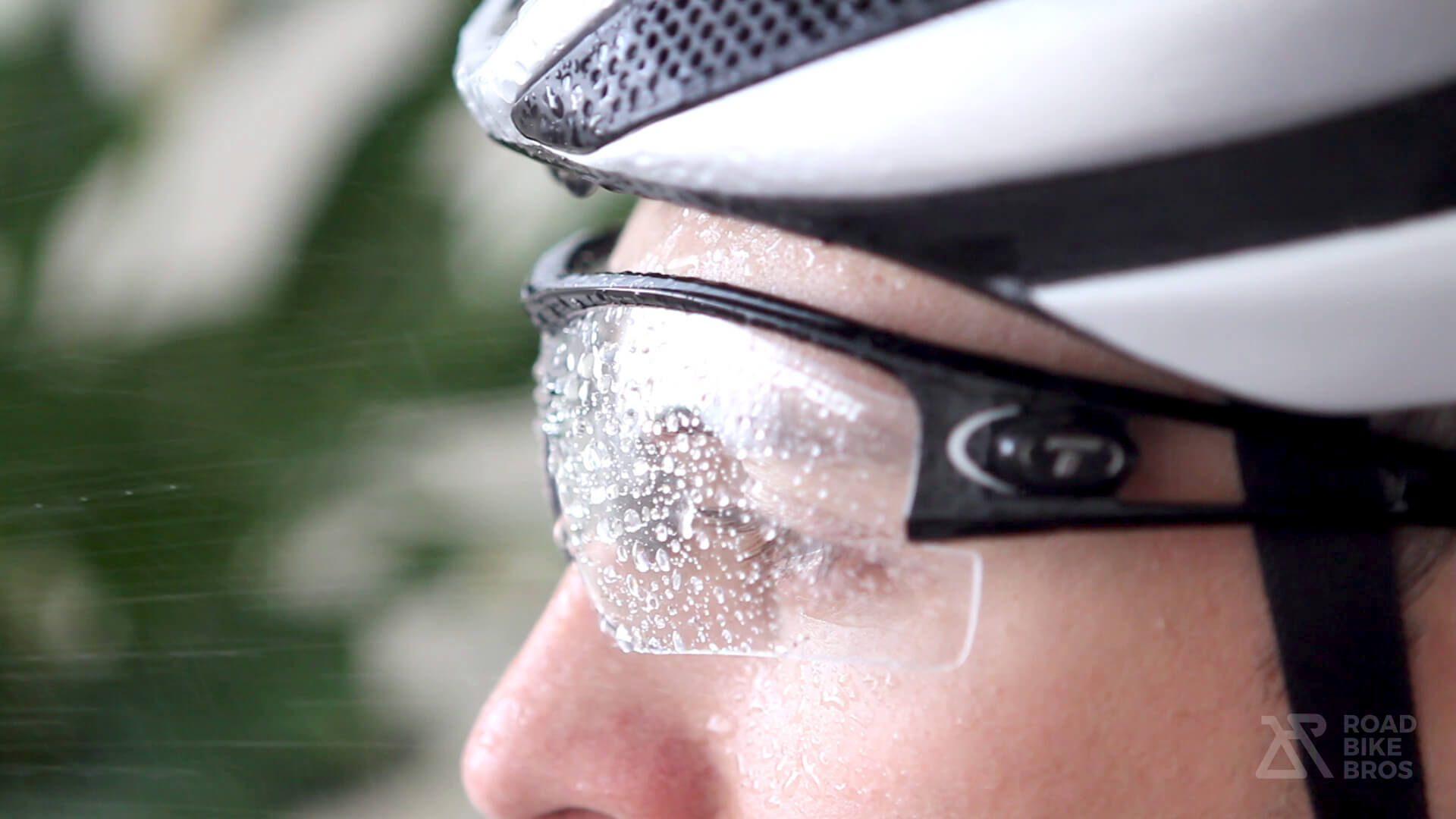 What are the advantages of using cycling glasses:
Now it's time to talk about the pros and cons of using the cycling eyewear.
Eyes Protection.
Complete Outfit Look.
Disadvantages.
Fog. Yes, your cycling glasses can fog up. It's noticeable when the temperature is dropping, especially at autumn/spring seasons or on climbs. In this conditions, when you come to a stop, you won't be able to see anything if glasses don't have proper ventilation until you start moving again.
Low Quality Lenses. It's hard to determine. But for me, the primary factor is that I should see clearly through the lenses. Try different models when choosing sunglasses to compare.
Poor Fit. Your sunglasses should sit firmly and don't distract from riding. If glasses are slipping from the nose or create pressure. It's the signal that you should choose another cycling glasses.
My recommendations
The key factors I would recommend when selecting a pair of cycling glasses:
Comfort / Fit
UV Protection
Interchangeable Quality Lenses
Design / Look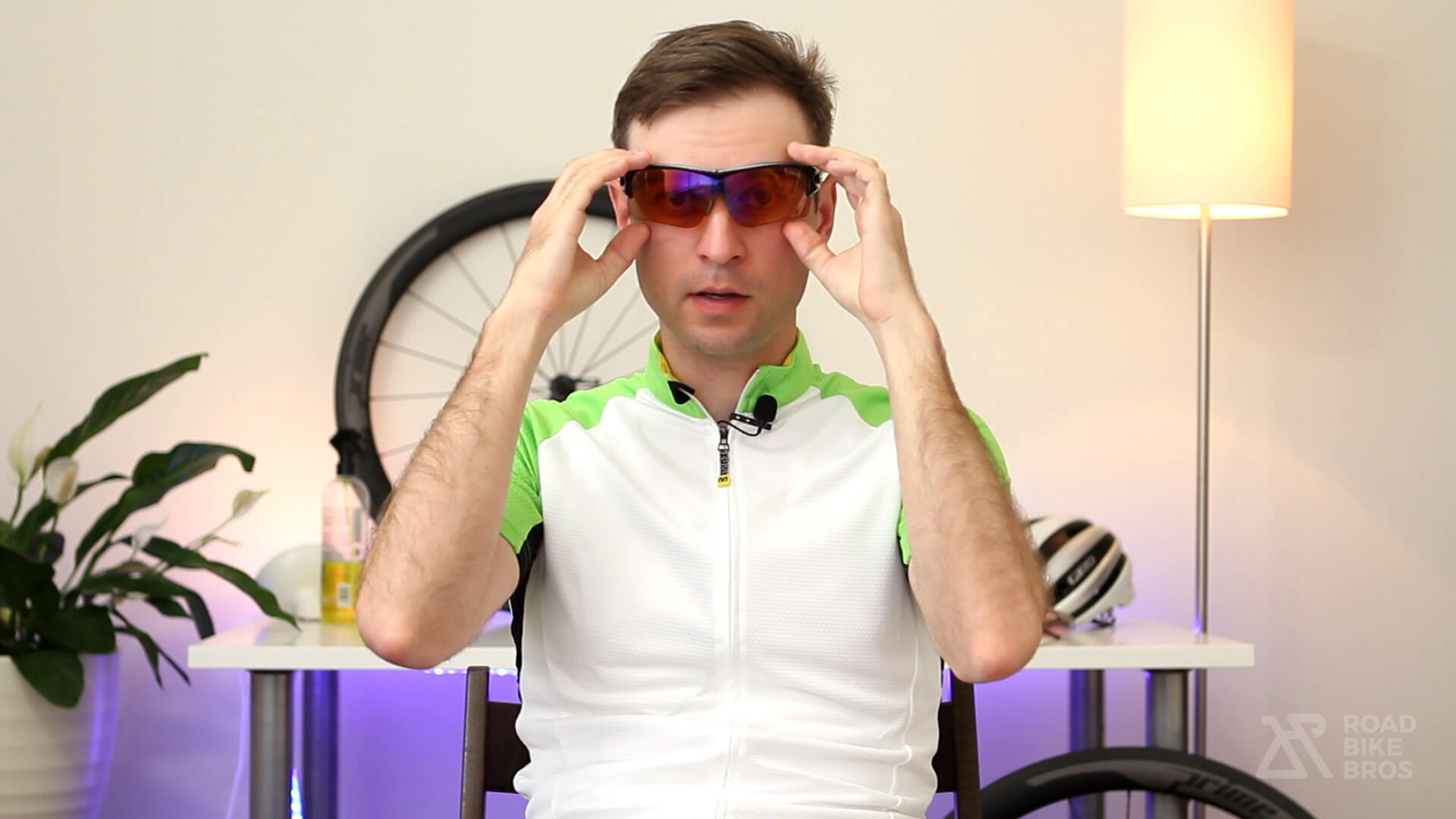 You don't need to spend too much and buy expensive cycling glasses. I was using cheap ($10) glasses at the beginning, and switched to new cycling glasses, because they were too dark for weather conditions I was riding in, and lens quality were not so good. The new model I'm using cost me $59, and I'm pleased with my purchase. They have all the features I was looking for and critical to me. So get to know which features important to you and start with cheaper models first. Save money for another piece of the equipment or accessory for your bike which could be more important at the moment.
Thank you so much. Please, share this article and leave your comments below. Enjoy cycling, and I will see you next time!