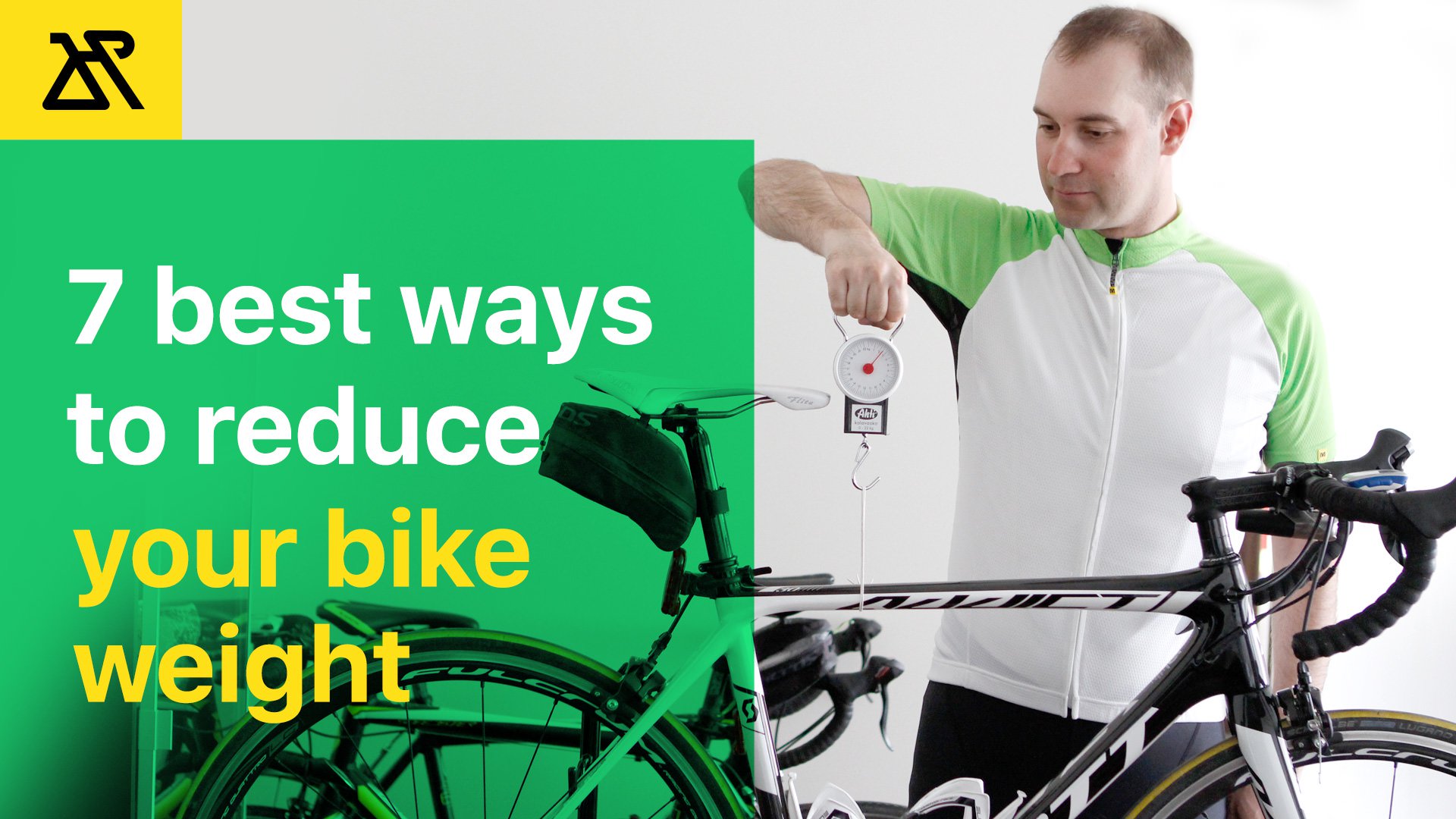 As cyclists, we all love to upgrade our bikes. It's never-ending process which I personally really like. We want to make our bikes faster, better looking and of course lighter.
In this article, I will provide advice, where you can to shave off some weight from your bike, what I did myself without breaking the bank.
I bought a new road bike (Scott Addict) back in 2015. The stock bike weight was 17.33 lbs (7.86kg) without pedals. Then I thought why not to challenge myself and make this bike a bit lighter. I set a budget of $700 for the next two years. I knew that my bike was already pretty light and all components were good. That's why I set a realistic number to ee at least 1.1lbs pounds (500g). I was not limited in time, that's why I was waiting for the right deals.
Ok guys, now to the most fun part. I will show where is the best place to start. Here are the seven best ways to save weight on your bike.
1. Wheels
This is one of the most popular upgrades. Usually, stock wheels (or wheels comes with your bike) are relatively heavy and this is a right place where to save some bike weight. I did an upgrade to Campagnolo Zonda. Saving was 225g comparing to my stock Shimano RS11 wheels.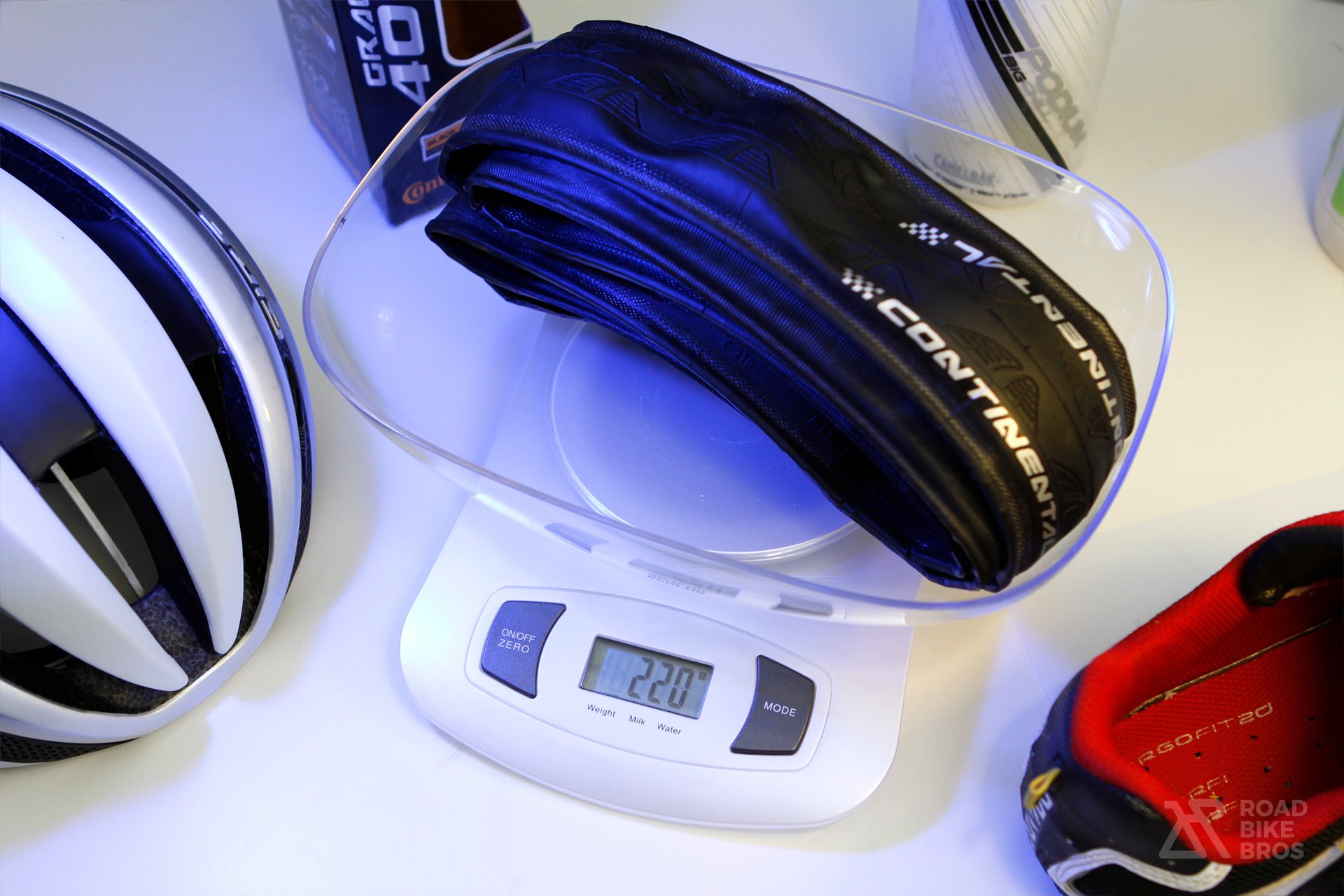 2. Tires
If we are talking about the weight, Continental GrandPrix 4000 SII tires are the way to go. It's a great balance between weight, rolling resistance and performance. They saved me 100g for my bike.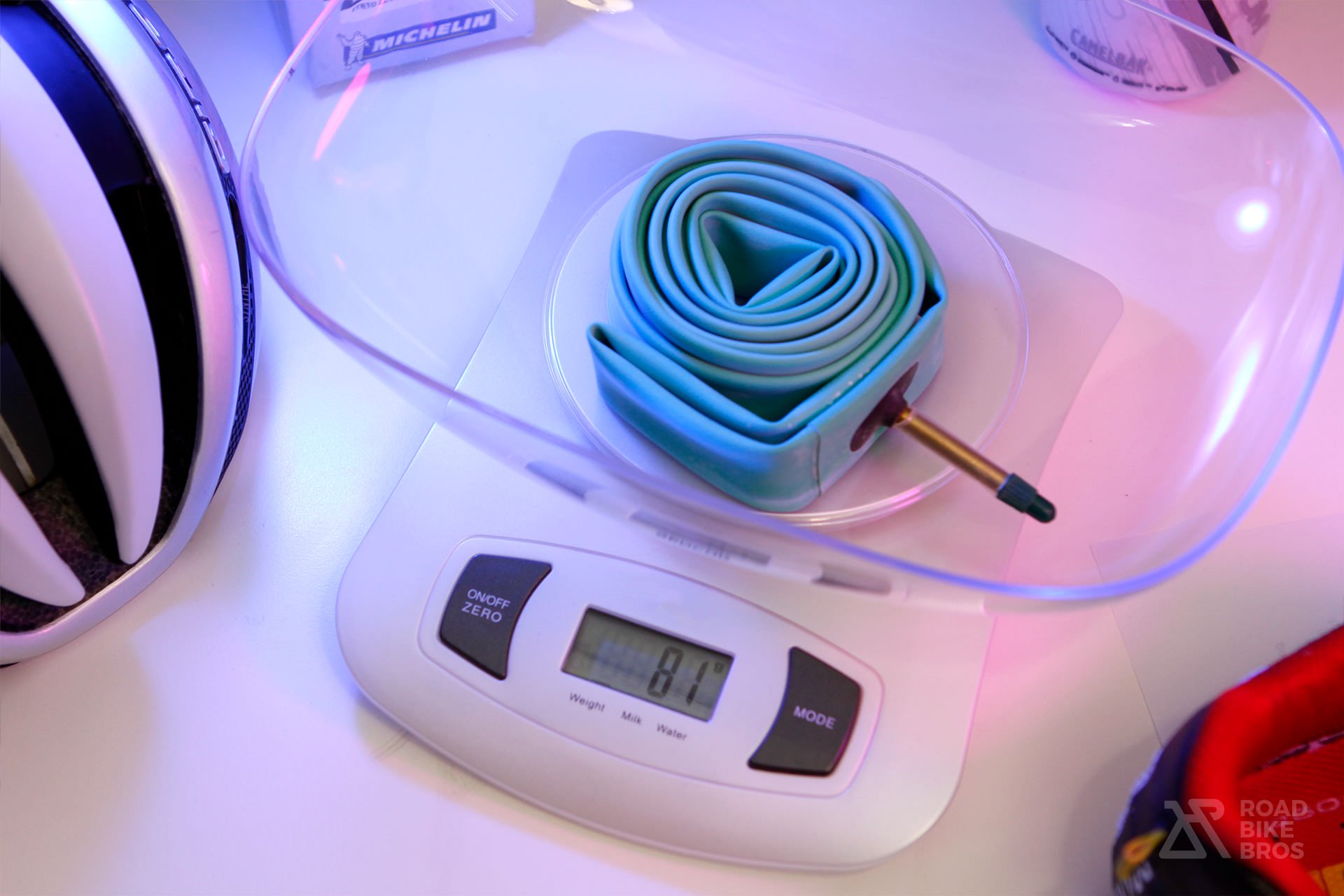 3. Tubes
In my opinion, inner tubes are the cheapest way to save some road bike weight. My choice was latex tube because they provide more comfort versus the standard inner tubes and of course lighter. Yeah, I still prefer using tubes. In this case, my bike became lighter on 48 grams.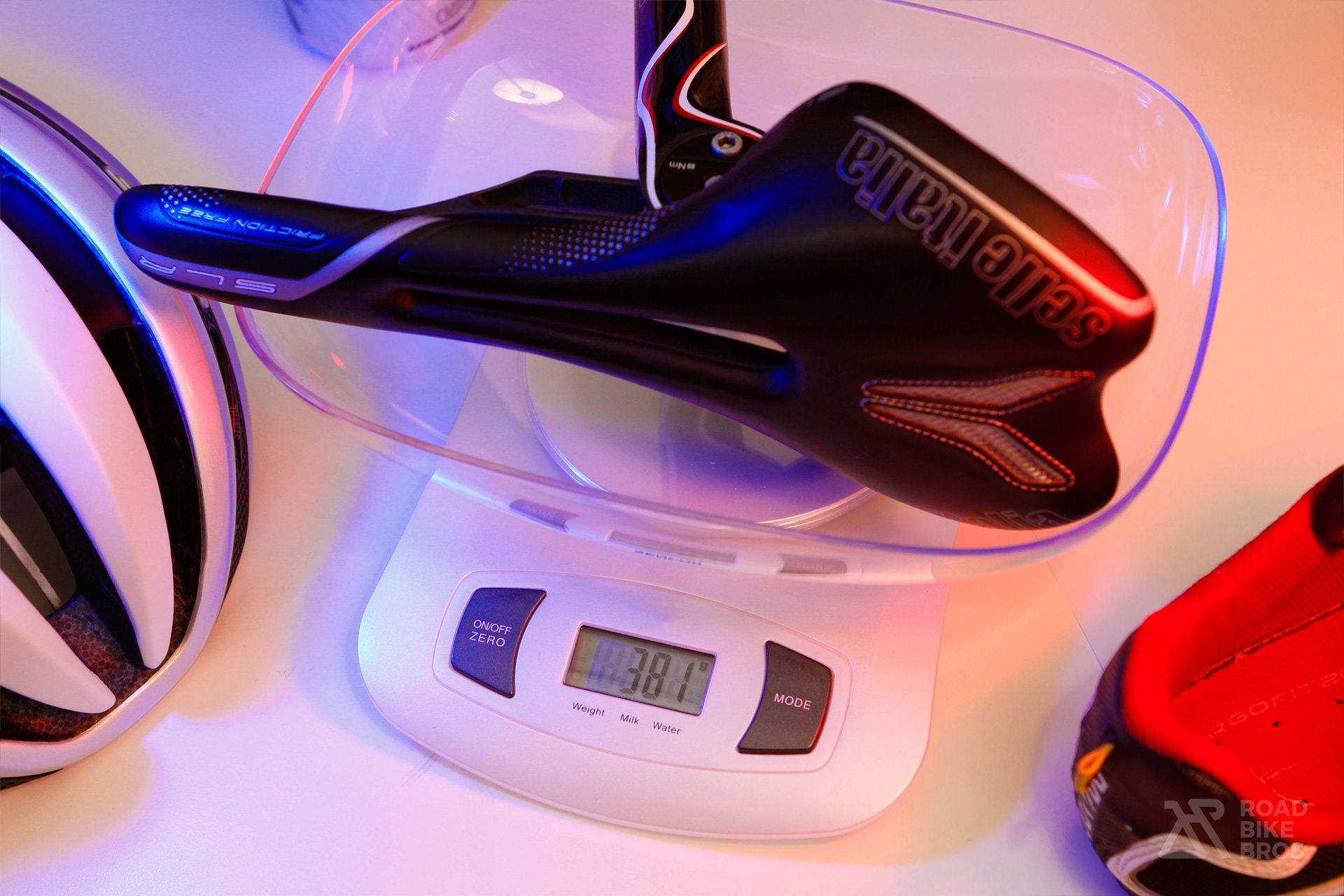 4. Saddle + Seatpost
I was lucky enough and found the seatpost + saddle combo deal. Carbon seatpost and saddle saved me 59 grams from the original parts.
5. Crankset
I like the aesthetic of the road bike, and my bike (Scott) was using Shimano RS500 crankset. From the first day, I knew that I would change it to 105 crankset. Also, original crankset weight was 153g heavier.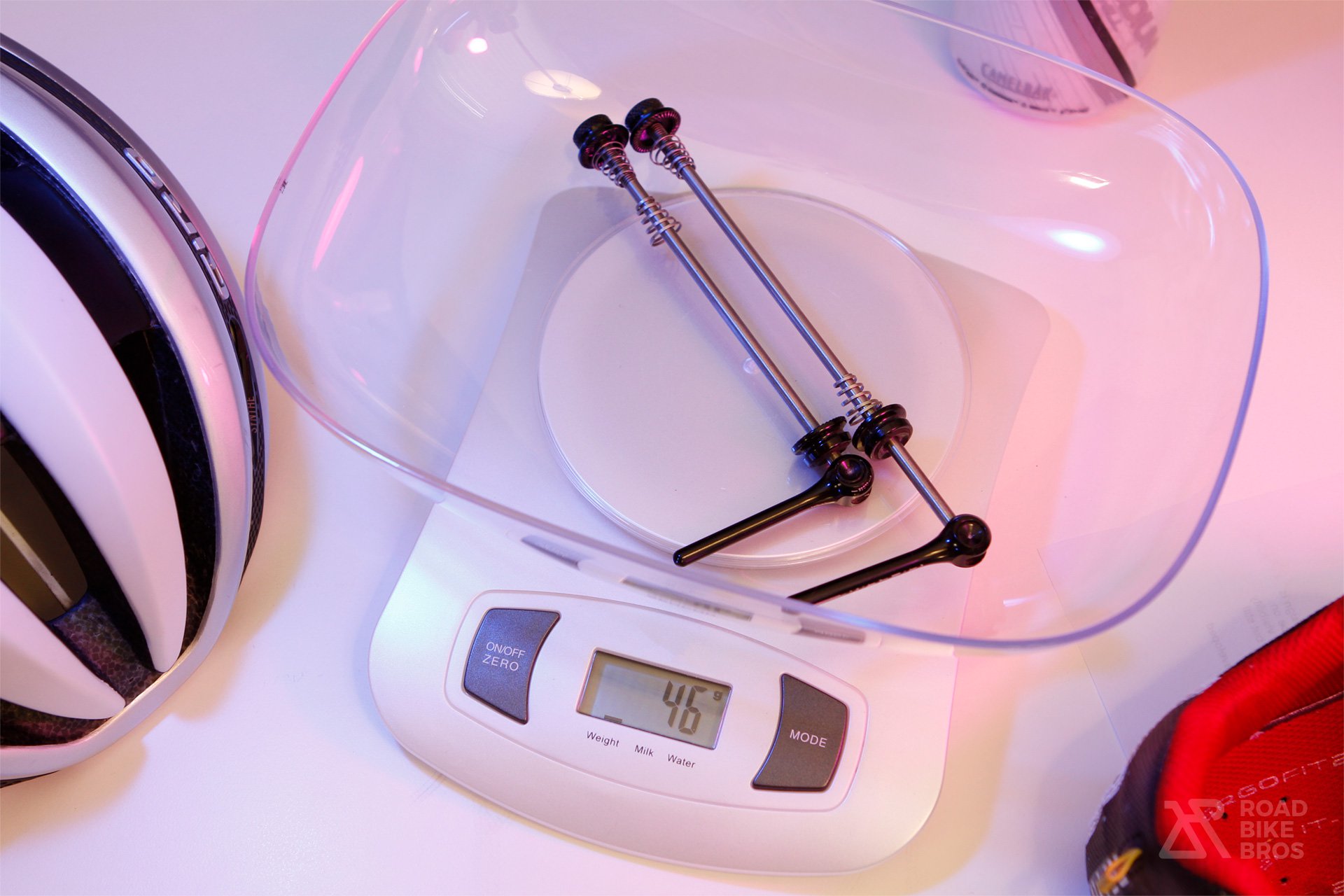 6. Quick Release Skewers
No one is talking about quick-release skewers. But this is a cost-effective place where to save grams. For my bike, I have saved 74g which is a pretty good result.
7. Pedals
I'm using clipless road cycling pedals. My original pedals were Shimano PD-R540, and I have changed them to carbon Shimano 105 pedals. This change saved me 45g.
Stock Weight (g)
Replacement Weight (g)
Saving (g)
Price
Wheels

Shimano RS11/Compagnolo Zonda

1815

1590

225

$360

Tyres

Continental Grand Sport Road Race 25mm /

Continental Grand Prix 4000 S II

270

220

100

(Per pair)

$56

Tubes

Schwalbe inner tube / Michelin Air Comp Latex Road Inner Tube

105

81

48(Per pair)

$22

Seatpost

Seatpost

210

201

59

$111

Saddle

Saddle

230

180

Crankset

Shimano 105 5800 Chainset

890

737

153

$100

Quick Release Skewers

Lifeline Titanium

120

46

74 (Per pair)

$46

Pedals

Shimano 105 5800 Carbon SPD-SL Pedals

330

285

45 (Per pair)

$75

Totals
704
$770
Summary:
Now after two years of riding on this bike I'm pleased with all changes I did to my road bike. I like how it looks and rolls. Total savings was 704 grams which exceeded my expectations. I have spent a little bit more, but in my opinion, it was worth it.
Probably you will be able to save even more weight from your bikes than me. Please share your numbers, let me know what is on your list, what upgrades you did for your bike in the comments below.
Enjoy cycling!
SaveSave
SaveSave
SaveSaveSaveSave
SaveSave
SaveSave
SaveSave
SaveSave
SaveSave
SaveSave
SaveSave