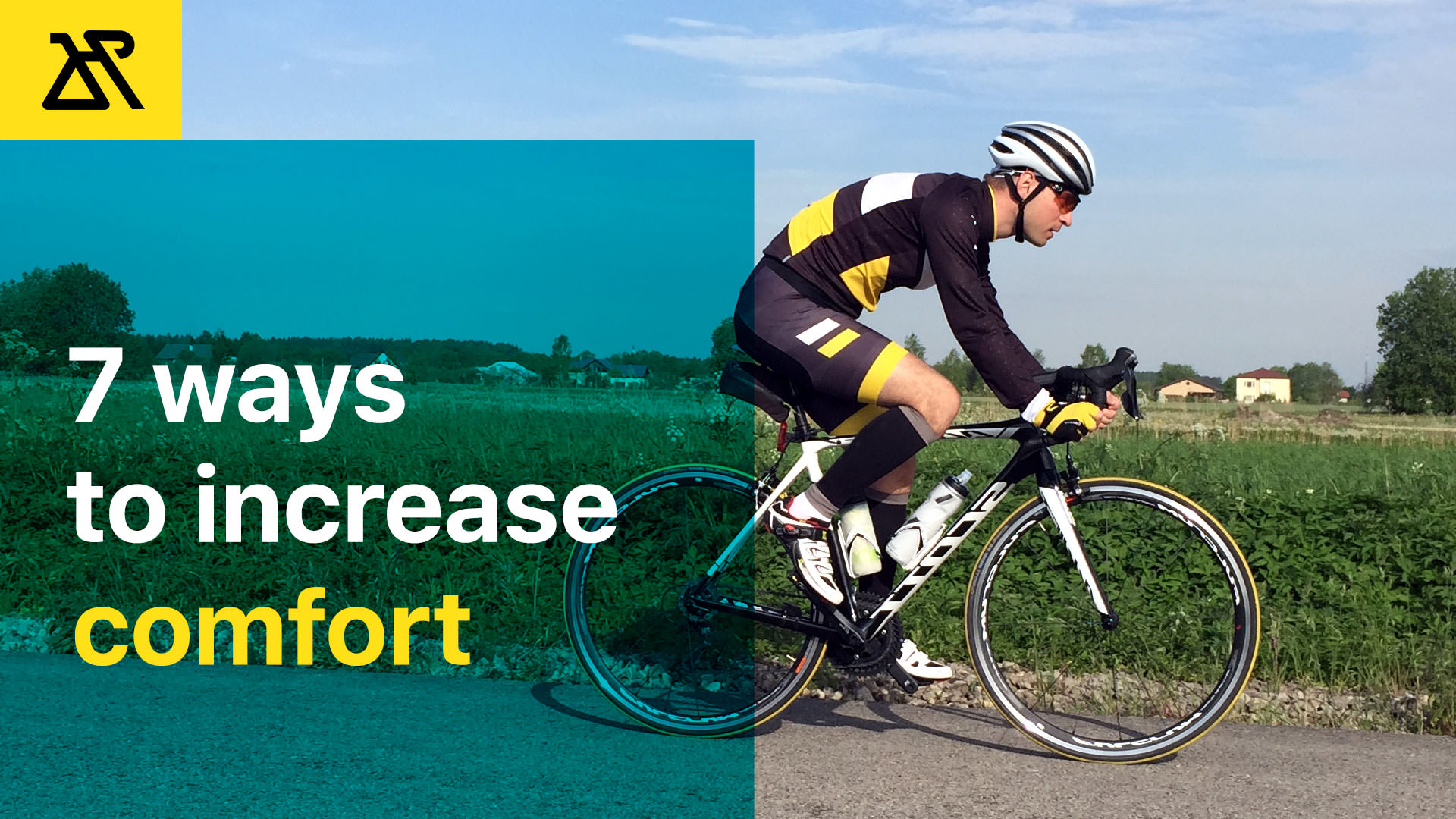 Comfort is everything in road biking. Comfort not just makes your ride more enjoyable, but also may benefit your performance and reduce your fatigue during your long or short rides.
In this article, I will share my personal experience you can use for your aluminum or carbon bike. Here are my favorite 7 tips for making your bike more comfortable.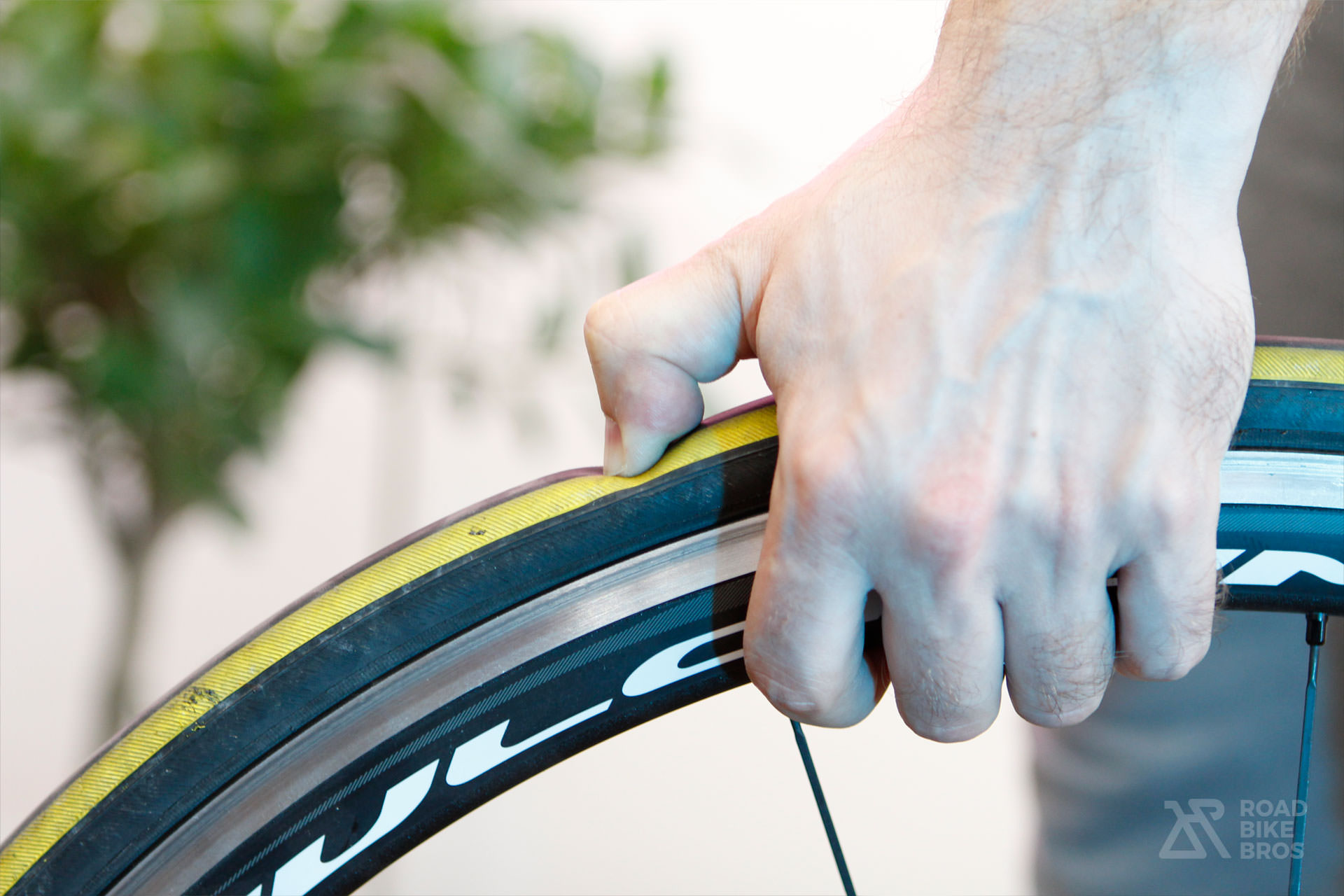 1. Tire Pressure
It's my number one tip for everyone who wants to increase their comfort on the road bike. By lowering your tire pressure, you instantly will notice a huge difference on the rough roads.
I did my tire pressure table for myself and would like to share it with you. In this tables, you will find my (154 lbs – 70kg) tire pressure I'm using myself. Also, I did tire pressure for people who are a bit overweight (198lbs – 90kg) right now. If your weight is 176lbs (80kg), you can use something in between.
Tire specifications (23mm, 25mm, 28mm) you can find on the sidewall of your road bike tires.
| | | | |
| --- | --- | --- | --- |
| 154lbs / 70kg Rider | 23mm | 25mm | 28mm |
| Front Tire | 6.7 Bar / 97 psi | 6.4 Bar / 92 psi | 6 Bar / 87 psi |
| Rear Tire | 7.1 bar / 102 psi | 6.7 Bar / 97 psi | 6.4 Bar / 92 psi |
| | | | |
| --- | --- | --- | --- |
| 198lbs / 90kg Rider | 23mm | 25mm | 28mm |
| Front Tire | 7.1 Bar / 102 psi | 6.7 Bar / 97psi | 6.4 Bar / 92 psi |
| Rear Tire | 7.5 Bar / 108 psi | 7.1 bar / 102 psi | 6.7 Bar / 97 psi |
This table worked for butyl and latex inner tubes and optimised for comfortable endurance riding. For racing and performance rides you should use another tire pressure.
2. Wider Tires
Wider tires mean more air and as a result of more comfort to your rides. Using wider 25mm tires vs. 23mm won't slow you down. You can go further and try to fit 28mm tires, but you should check tire clearance before buying. The most road bike can fit only 25mm tires.
If you own the new disc brake-equipped road bike clearance won't be a problem for you because such bikes have enough space for wider tires (28mm-32mm).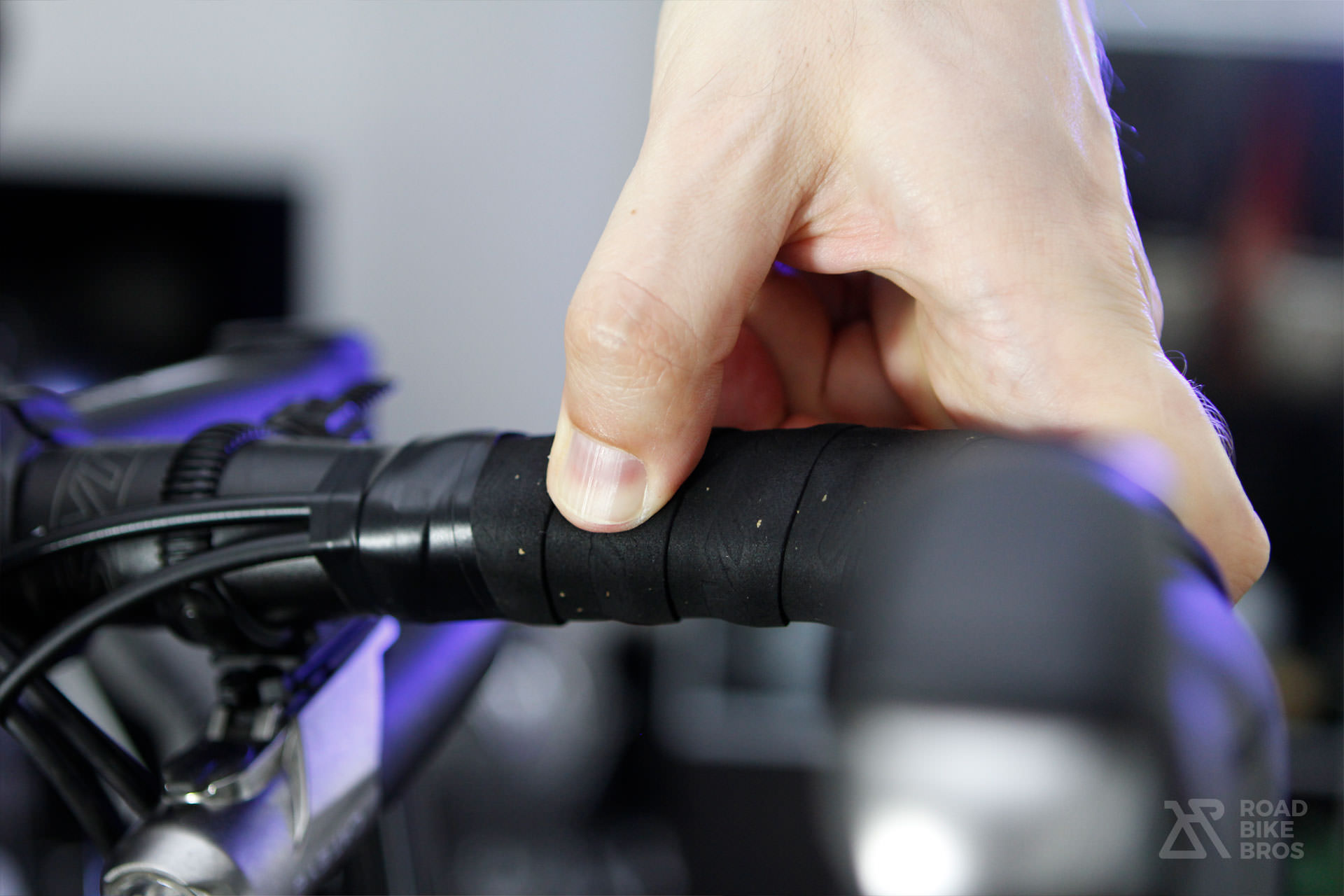 3. Handlebar tape
Bar tape is the place where to look for the comfort. Handlebar tape can help absorb vibration from the road which is transferred directly to your hands and arms. You will find different materials and choices. It's a personal preference. But try to look for 3mm thick bar tape.
You may even consider double-layer wrapping. It's is also the right solution for the people who have big hands.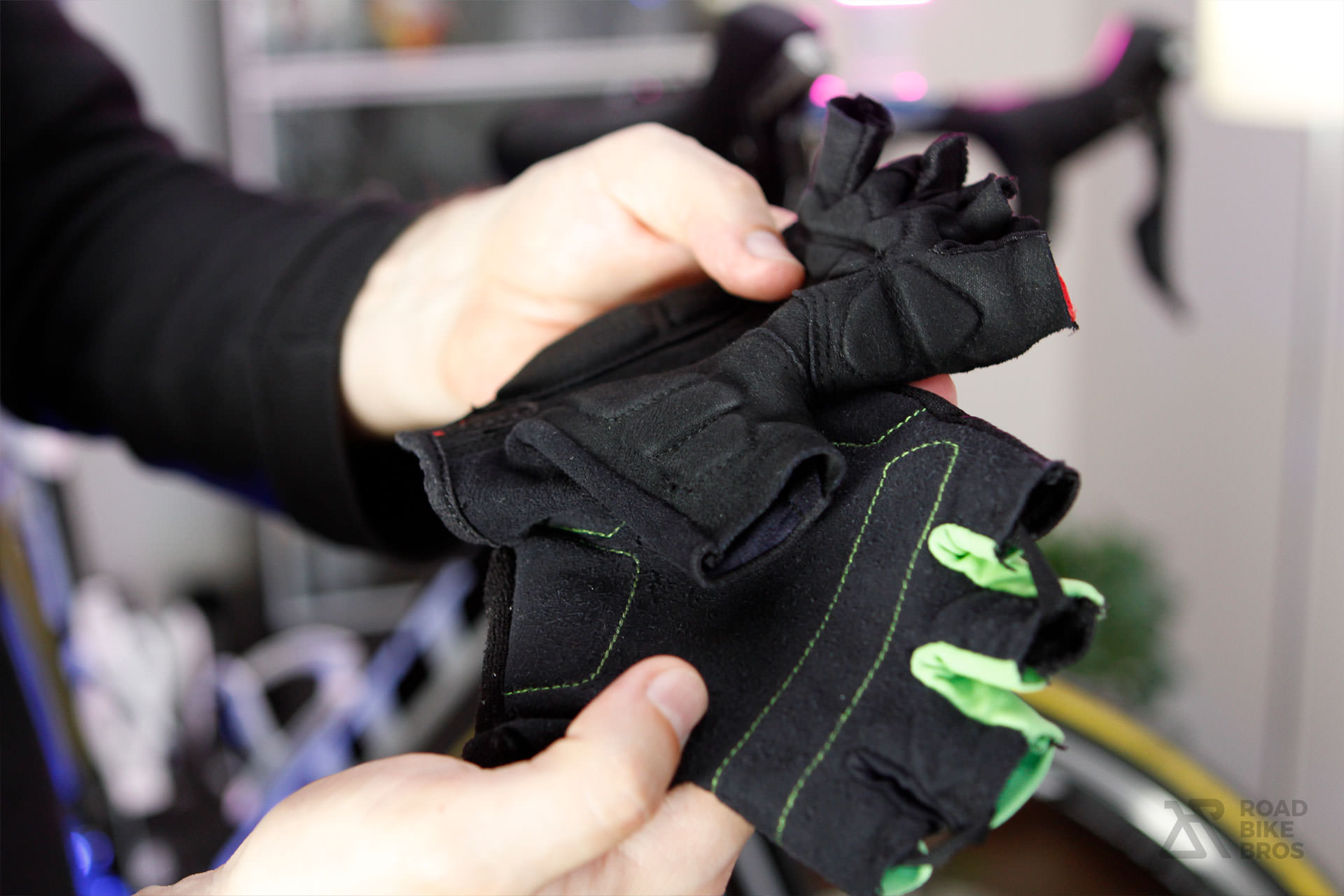 4. Gloves
This clothing accessory can help to absorb vibrations from the handlebar. There exist gloves that are optimised for road biking, and the levels of padding vary from very cushioned to not padded at all.
5. Comfortable Saddle
The tricky one. Finding the most comfortable seat on the planet is impossible. Why? Simply because there is no perfect saddle for everybody. Every person is individual.
Before changing your stock (comes with your bike) saddle try to ride on it for few months. You may feel discomfort because you teach your body to adapt to a new position and saddle especially if it is your first road bike.
People think that saddle with most padding is most comfortable, but it's not always correct. You should consider the shape of the seat. Which one is right for you? You should answer this question. Some manufacturers provide test versions of their saddles so you can try before you buy. Try to ask your local bike shop for the help.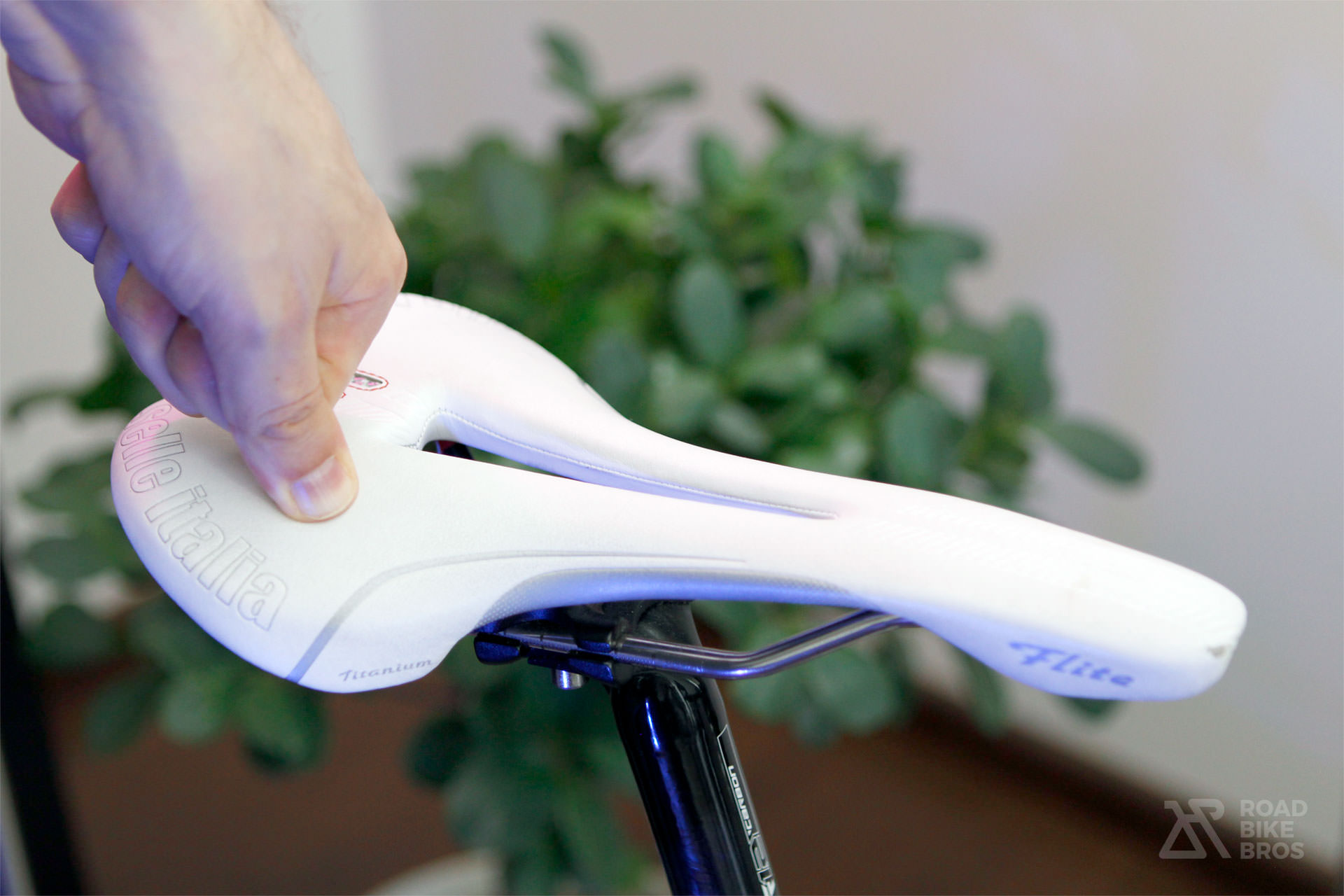 6. Bibs Shorts
Shorts can provide additional comfort to cycling. More padding doesn't mean padded shorts will be comfortable. Similar to saddle it must fit your body.
From my personal experience, different bibs work differently with the same saddle. Before changing your saddle try different bib shorts.
7. Latex Inner Tubes
Latex tubes have more flexible material versus standard butyl inner tubes. They don't transmit as much vibration to your body.
You can consider using tubeless tires. They don't use tubes, but sealant instead. They provide close comfort to latex tubes.
Bonus Tip – Bike Fit
If you always struggle from numbness (hand or legs), you feel discomfort from the position on your bike. Probably it is bike fit, and some adjustments are required. Some stores provide basic bike fit when you purchase your road bike. You may consider investing into the professional bike fit.
But I believe if your bike size is chosen correctly based on manufacturer's size chart. For most people bike fit it's not required, or simple adjustments to saddle, seatpost, shoe cleats can be made by yourself.
Summary:
Keep in mind that comfort is very relative measurement. In this list, I was trying to provide pretty straightforward ways how to maximize your comfort on the road bike.
For now, I would avoid changing your seatpost, stem or handlebar especially if you just starting out. You have to be a pretty familiar with your bike and riding position. Bike manufacturers already are trying to fit the road bike with correct handlebar width, stem length based on your bike size. You can find the size chart on the manufacturer's website.
This was my top 7 favorite ways how to increase comfort on the road bike. I did all the changes by myself, and it was a huge improvement. Now I'm delighted with all my setup and comfort.
Let me know what you did to increase your comfort on the bike.
Thank you so much for the support. Don't forget to like this article. Enjoy cycling and I will see you soon!
SaveSave
SaveSaveSaveSave
SaveSave