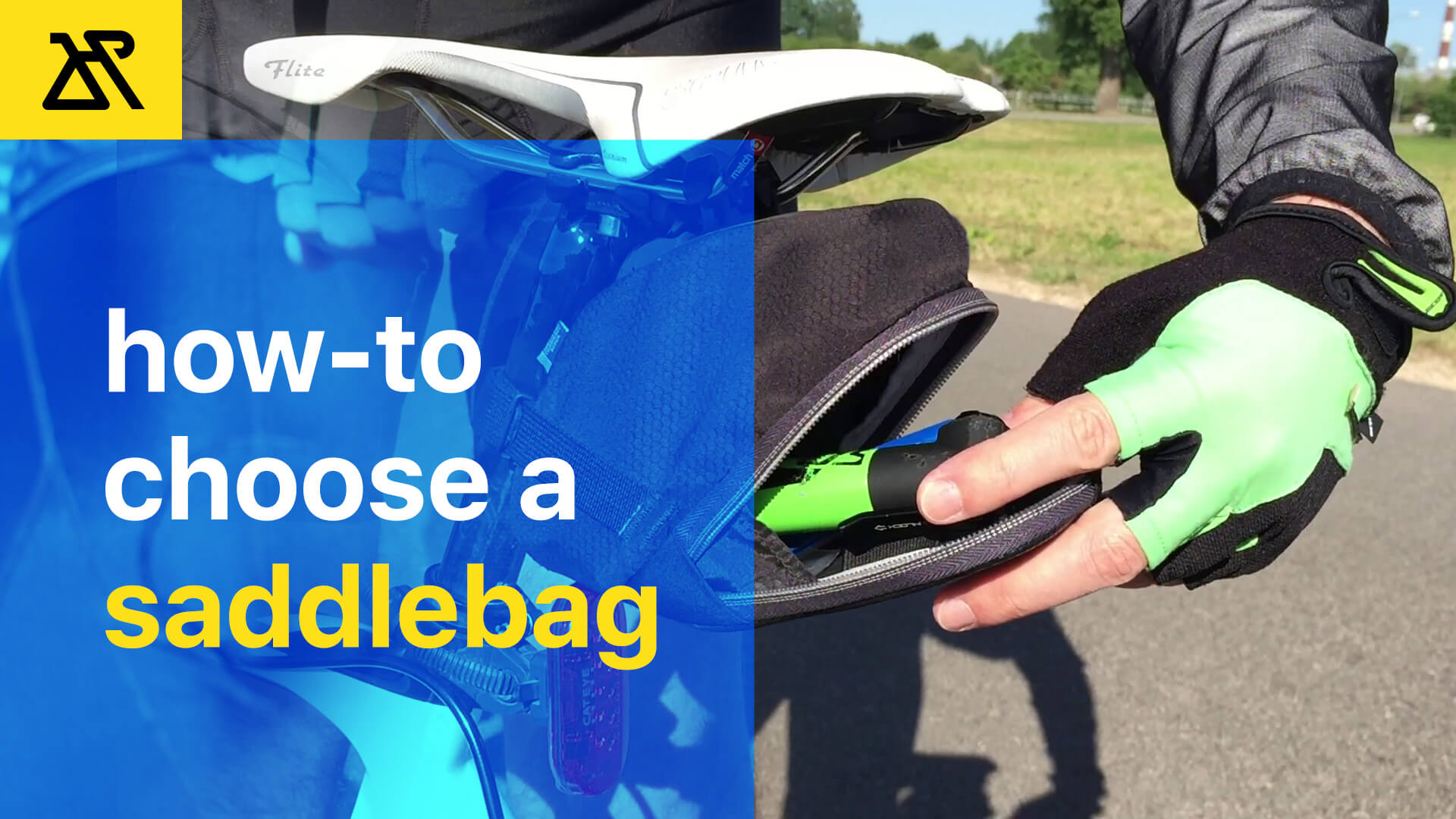 Saddlebags are suitable for carrying some spares (tubes, levers, puncture kit, etc.), a wallet, phone, and some stuff when you far from home on longer rides. There are a lot of saddlebags on the market. They have different shapes, volumes, attachment systems, brands, etc. How to choose the best saddlebag? Without trying them, it would be hard to answer this question. In this article, I will try to put your attention on things you should consider when purchasing a saddlebag.
Saddlebag Size & Design
Size depends on the tools you want to fit into a saddlebag. Usually essentials are:
Multi-tool;
Tire Levers;
Inner Tube;
Patch kit;
Mini Pump or CO2 cartridges and inflator;
Smartphone;
Other items.
To fit these items you will require small or medium size saddlebag. If you want to take additional items like spoke wrench, gloves, gel you should consider larger size saddle bag.
We also like when the saddlebag looks nice on the road bike. That's why I always look at the design and choose the best which can match my road bike. Design should be ergonomic and don't disturb regular leg movements. Reflective details should be integrated into the design.
Easy to Fit
There are different attachment systems. I like the system that gives ability quickly and easily attach the bag to my saddle. Be careful with straps, because as different brands make them different and sometimes it's simply hard to attach, and in the end doesn't look symmetrical or simply not fixed and during the ride moves from side to side. The attaching system should be designed to be strong and easy to fit.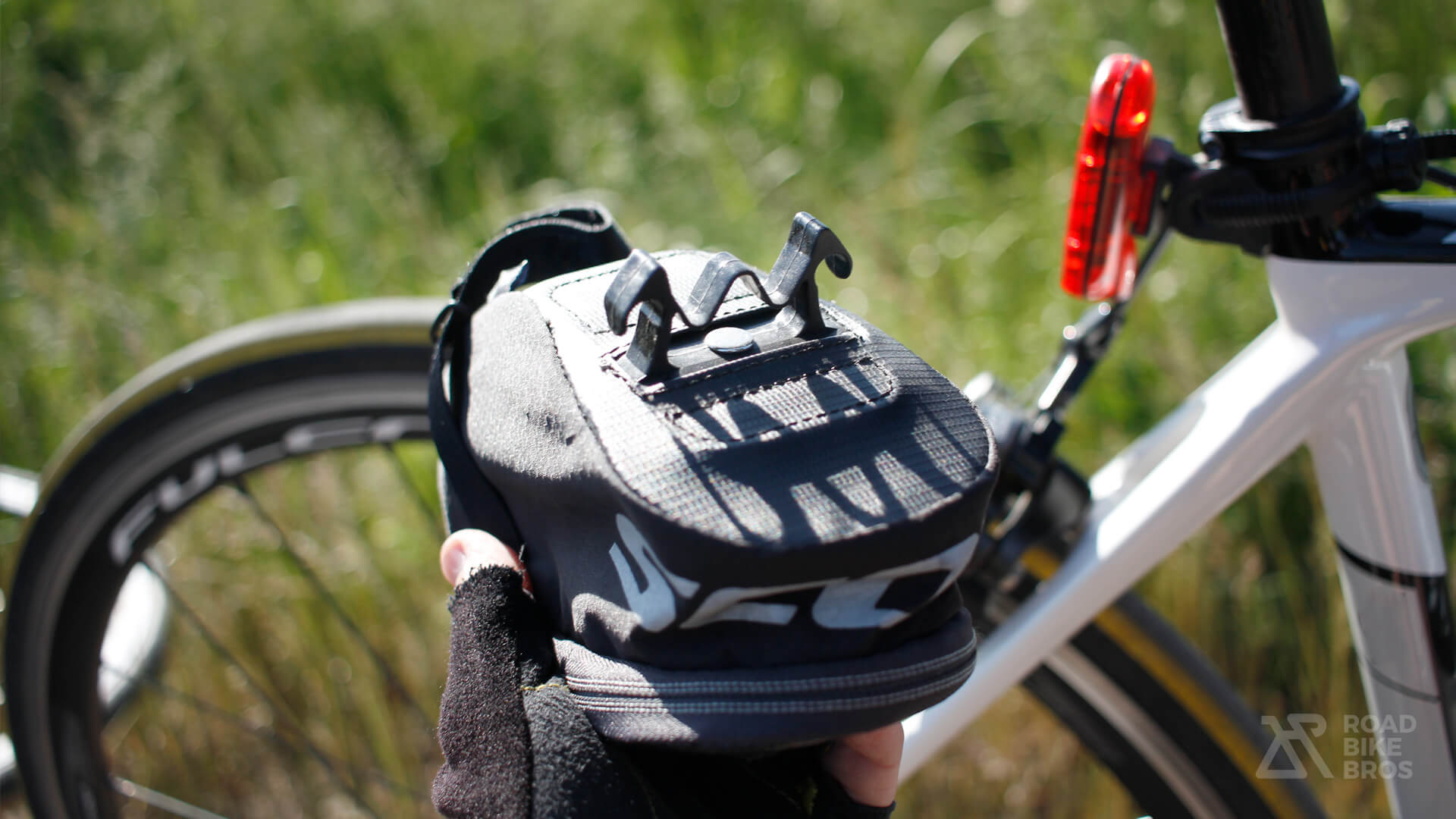 Weight
Your saddlebag shouldn't weight too much. Weight is the important factor, because less is always better, but saddlebag should not compromise on quality and materials. Something between 75g (for small bags) and 120g (for larger) are numbers that are usual for this type of saddlebags.
Easy Access
Easy access to your multitool, patches or smartphone. When you select your saddlebag to consider, how easy is to open and close the saddlebag. Models which has the vertical zipper at the back of the saddlebag are the most functional. When you open saddlebag it keeps everything secure and keeps your tools in place.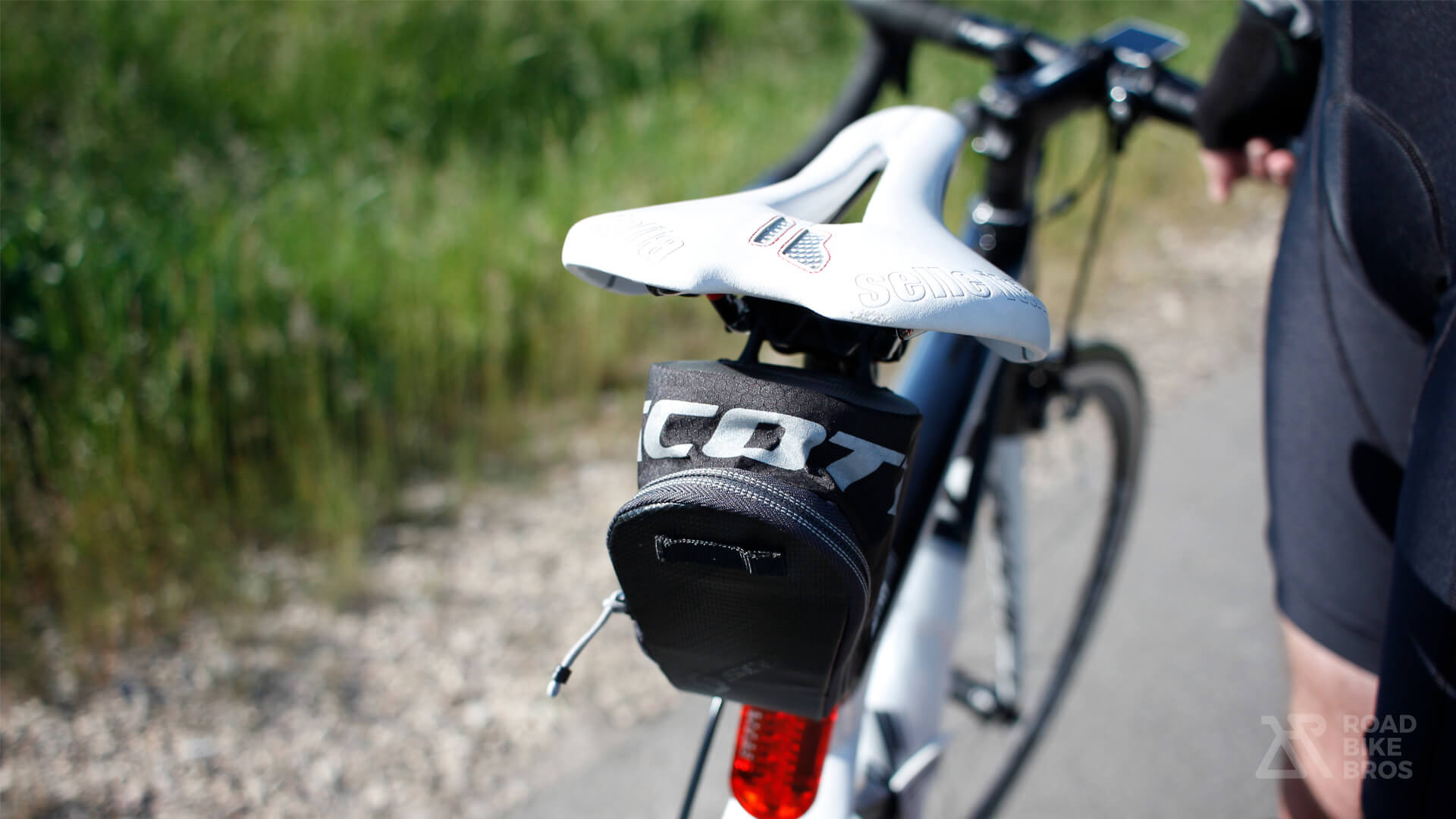 Durability/Quality
Saddlebag is a piece of equipment that should last at least for several years. From my experience bag lasts on average for 2000 miles (about 3000 km), but I continue to search for the more durable saddlebag. Take a look at the zipper, stitching quality and materials. Zipper should not be tight and move freely. Material should be strong because the weight of the bag with tools produces a significant force while riding. I was surprised when that material was worn out in my bag. It is hard to determine material quality, try to check reviews before buy. Some models have too long velcro straps, which connected to lower seatpost part. It is bad for your bibs because velcro can damage your expensive kit material. If you still purchased one make sure the end of the velcro strap is always closed. Don't forget to check for any imperfections.
Water Resistant
Saddlebags are usually water resistant. It's important because you want to keep tools and phone (if you put it in your saddlebag) dry during the rain. Make sure the bottom surface of the saddlebag use materials that can take out water and dust. Soft textured materials are not practical. They will collect sand, dirt and the result it will be hard to clean. Also, take a look at the zipper. Ideally, it should also be water resistant.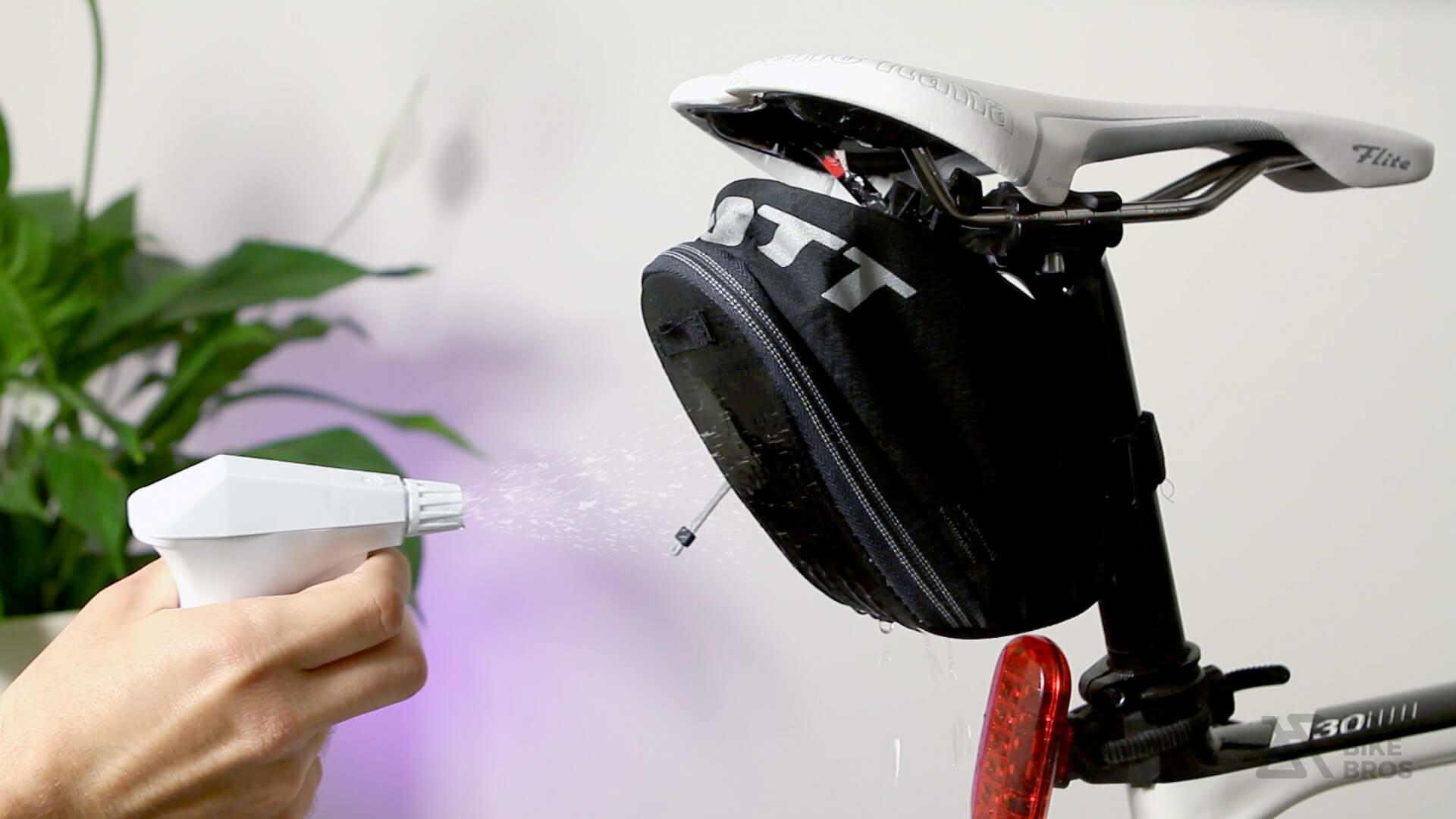 This was my tips how to choose a saddlebag and which points to consider.
Thank you so much. Please, like this article and leave your comments below. Enjoy cycling, and I will see you next time!